JAMES ALEMAN, E-4
"JD"
Wife: Edna
2018 Canterbury St
Irving, TX 75062
Phone: 214 441 0593
E-mail: ejaleman@verizon.net
Served aboard the Fiske: December 1974 - August 1978
Children: David Richard, age 29, Patricia Dawn, age 27, Sergio David, age 11
Grandchildren: Nicole Marie, Alexander, Liam
A lot of good times and a lot of growing up. My buddies were Rick Judd, SK3, Richard Knox, FTG3, David Elfrink, IC3 (deceased in 1978), Jerry Morse, HT3; other friends were Mike Sheeley, IC3, Foster, HT2 (who was forever working on that VW), Bob Ferguson, DK2, Robert Kruzewski, SK2, and a bunch of others.
EVERETT J. ALLISON, MMFN
Wife: Pauline L. (deceased 3-10-92) Second Wife: Pauline M.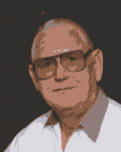 1312 Lewis Street
Salina, KS 67401
Phone: 913 827 7192
Served on the Fiske: 11/48-5/51
Children: Linda, David, Robert, and Dennis
1 Granddaughter & 5 Grandsons
I was married to my first wife, Pauline L. Tancrell Dec 30, 1950 at Blackstone, Mass. We lived in North Central Kansas all our married life where I have been in the trucking business of some sort, mostly as an over the road owner operator. Pauline died of leukemia. That same year I married my shy school sweetheart who had lost her spouse to cancer. She has six living children, one deceased and eleven grandchildren. I continue working part time as a bus driver for a charter service. My wife is a retired registered nurse.
LAWRENCE ALTERO, ETN3
"Larry"
Wife: Marilyn
2154 Autumnwood Drive
State College, PA 16801
Phone: 814 867 4555
E-mail: discolarry@aol.com
Served aboard the Fiske: November 1964 - November 1966
Retired military career: 1969
Children: Pete, Rebecca, Tim
Grandchildren: Alisha, Joshua, Jake, Ezekiel, Sydney, Titus, AViolet, Philip, Daniel, Benjamin
Played lead guitar with the "Frisky Fiske" band. Our band entertained our shipmates when on patrol in the Gulf of Tonkin, or ashore R&R at local bars. Arranged and directed the Aug.3, 1966 WESPAC FOLLIES. Created and designed the official "Seek and Destroy" bronze plaque. Lived in Yonkers, NY at the time. Great memories and experiences while on board the Fiske. Looking forward to seeing some former shipmates.
KENNETH ALTUCHOFF, PP2MR
"Ken" "Wally"
Wife: Joanne
3391 Tucson Road
North Port, FL 34286
Phone: 941 730 0627
E-mail: jktucson@juno.com
Served aboard the Fiske: January 21, 1959 - July 1, 1960
Children: Joseph, Dawn
Grandchildren: Britneylee, Joseph, Jessica, Nicole, Carlo, Jr.
Sixth Fleet Med. Cruise. Diving for Post Master's keys in Naples harbor and checking out torn props from running aground off Monte Carlo casino. Malta Dry Docks and assembling available divers from Sixth Fleet for pleasure cruise of Niece Harbor, France.
OLIVER AMES, LT
Wife: Esther
135 Elm Street, P.O. Box 187
N. Easton, MA 02356
Phone: 508-238-6800
E-mail: dd803@aol.com (USS Little DD803 sank at Okinawa)
Served on the Fiske: 11/45-8/46 Retired: 1964
Children: Oliver, Jr., Sam, Abby, Mary
Granddaughters 1 & Grandsons 1
Stood the first OOD watch upon the commissioning of the USS Fiske.
MITCHELL ANDREWS, BMC
Wife: Mary (deceased)
6 Cathy Circle
Portsmouth, RI 02871
Phone: 401-683-4652
HAROLD R. ANDRUS, LTJG
"Andy"
Wife: Shirley
3509 DePaul Place
College Park, MD 20740
Phone: 301-935-0057
Served on the Fiske: 4/48-5/50
Retired: Sept 1, 1972
Children: Peggy, Susan, Harold III, Thomas
Granddaughters 1 & Grandsons 2
MARK L. ANTHONY, BM1
"Boats"
Wife: Dora
1493 Islington St.
Portsmouth, NH 03801
Phone: 603-431-5034
Served on the Fiske: 1952-1953 Military Retirement - 11/66
Children: Joanne
2 Grandsons
JAMES ANTHOPOULOS, BT1
69 West Main St.
Dudley, MA 01570
Served on the Fiske: 1952
NEAL ARCHBOLD, BT2
"Archie"
Wife: Tracy
4262 Lorrain St.
Shingle Springs, CA 95682
Phone: 530 672 0597
E-mail: archbolds@comcast.net
Served aboard the Fiske: February 1976 - 1979
Children: Scott, Shelley, Joshua, Alyssa, Andrea
Had a great time with all my shipmates- email me and send photos of ship if you have any.
MARCUS A. ARNHEITER, LTJG
Star Route, Lake Kezar
North Lovell, MA 04016
Served on the Fiske: 1955
GURNEY ATKINSON, SN
Wife: Shirley
4194 Hog Valley Rd.
Mims, FL 32754
Phone: 407-268-8242
Served on the Fiske: 1949-1953
VICTOR J. AYDELL, QMC
Wife: Nadia
5721 Del Starr Rd.
Corpus Christi, TX 78413
Phone: 512-853-6760
Served on the Fiske: 1946-1947
Back Topside
CARL BAILEY, GMG3
"Beetle"
334 Brandon Road
Rochester, NY 14622
Phone: 585 305 3410
Fax: 866 626 1553
E-mail: ccbailey@rochester.rr.com
Served aboard the Fiske: August 1966 - May 1968
THOMAS BAILEY, FPG3
"Tom"
Wife: Phyllis
15 Davy Jones Way
Waretown, NJ 08758
Phone: 609-693-2124
Served on the Fiske: 12/52-3/54
Children: Michael, Thomas W., & Robin
3 Granddaughters & 3 Grandsons
BUFORD BAKER, MM2
"Buford"
Wife: Margaret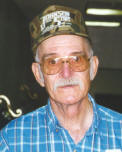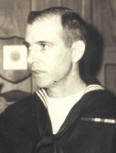 12956 Mineral Springs Rd.
West Fork, AR 72764
Phone: 479 839 2104
E-mail: dparkhurst@sdale.org
Served on the Fiske: 1/61-8/63 Retired 9-30-1974
Retired from military: 1975
Children: Dawn, James, Denice, Glenda, & Amy
8 Granddaughters & 3 Grandsons
Was serving aboard the U.S.S. Enterprise at time of retirement from the Navy as a MMC. Now has a small cattle ranch in Arkansas.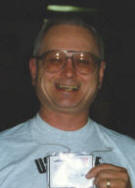 EDWARD J. BANIAK, JR. MMFN
Wife: Johanna
3 Grotto Court
Watervliet, NY 12189-1621
E-mail: ed_joe_baniak_jr@hotmail.com
Served on the Fiske: 6/64-9/66
Children: Edward John, III & Jason
GEORGE BARFORD, MM3
Wife: Jennine
180 Whitetail Trail
Reidsville, NC 28320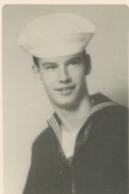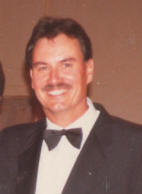 Phone: 336 349 5762
Cell: 336 552 0580
Served aboard the Fiske: January 1962 - October 1963
Retired from military: December 14, 1964
Children: Stephanie, Amy, George III
Grandchildren: Eight--4 boys and 4 girls
Participated in one Med Cruise--Cuban Blockade. Transferred to the USS John Paul Jones (DD932). Retired from Anheuser Busch Distributor after 23 years. Presently own a farm and work flea markets in NC and Virginia.
BRUCE BARON, FTG3
Wife: Joyce (deceased)
13 Coolidge Ave.
Carbondale, PA 18407-2109
Phone: 570 282 5691
E-mail: brucebaron@verizon.net
Served aboard the Fiske: August 1967 - February 1969
Retired from military: November 1971
Children: Timothy Leigh, Jeffrey Patrick, Brian Matthew
Grandchildren: Mason William Thomas, Olivia Sophia Leigh
Many good friends and a lot of good times.
STEPHEN DALE BARSH, ETRSN
"Steve" "Dale"
Wife: Irene
374 S. 950 W.
Orem, UT 84058
Phone: 801 224 5350
E-mail: mrbarsh@yahoo.com
Served aboard the Fiske: 12/7/1970 - 8/10/1972
Children: Jacque, Danielle, Steve, Deb, Michelle, James
Electronics Technician, Operations Division: responsible mostly for radar repeaters on the bridge and CIC. LDS 1970- Dec Newport Rhode Island. 1971-Jan Norfolk, Feb Halifax, April Cape Kennedy, Nov Halifax. 1972 May Boston Naval Shipyard.
FELIX BEALL, MM2
Wife: Sarah
45 Quartz Circle
Bailey, CO 80421
Phone: 303 838 2889
E-mail: felixbeall@aol.com
Served aboard the Fiske: June 1967 - December 1969
Children: Tamara, Wade
Grandchildren: Derek, Michael, Alexis, Katey, Samantha
Seen a lot of the world aboard the Fiske. Can't say it was all enjoyable as I spent a lot of time below deck in the engine room, but it sure helped me grow up and learn to work.
EDWARD BECKER, EM2
"Eddie"
Wife: Susanne
16927 Cambridge
Allen Park, MI 48101-3110
Phone: 313 730 5148
E-mail: edsuebecker451@wowway.com
Served aboard the Fiske: October 26, 1961 - March 11, 1964
Children: Lucille, Mary, Patty, Nancy, Kelly, Kenny
Grandchildren: Bethony, Kailee, Michael, Alexis, Kelsey, Nathan
Went on the Med cruise. Looking at the cruise book now brings back many good memories.
Retired Ford Motor Co, 1999, Industrial Electrician. Now teach apprentices part-time for Ford and the UAW. Living outside Detroit (Allen Park). Enjoy my retirement with woodworking projects, hunting and fishing at our place in Northern Michigan on the Muskegon River.
DORRALL BERRY, IC3
"Yogi"
Wife: Judy
3850 Connors Cove
Melbourne, FL
Phone: 321 254 1798
E-mail: dberry16@cfl.rr.com
Served aboard the Fiske: September 1954 - March 1956
Children: Wendie, Glenn, Bradley
Great Med. cruise. Unbelievable number of GITMO trips.
LYLE BERRY, MM1
Wife: Debbie
P.O. Box 23
1021 Ralph-New Salem Road
Hibbs, PA 15443
Phone: 724 246 0401
E-mail: minstrelman47@hotmail.com
Served aboard the Fiske: September 1966 - October 1967
Children: Bryan
I was aboard the Fiske during the Six Day War in June 1967 when we were supposed to be on a "Med" cruise. We sailed into the Suez Canal and it was shut behind us shortly thereafter. As a result we got to cruise the east coast of Africa for a number of months, before we returned around the Cape of Good Hope, as an escort to the USS Forrestal, who'd been badly damaged by fire in Nam.
GILBERT E. BEYER, ETR3
"Gil" and "Beetle"
Wife: Sherry
307 Sunnyside Rd.
Sandpoint, ID 83864
Phone: 208 265 0950 / 208 290 8248
Email: ddr6063@gmail.com
Served aboard the Fiske: Oct. 60 through Aug 63
Retired from the Navy 30 June 80
Children: Cyndi, Danielle, Jana
Granddaughter: Jordan, Grandson's: Jacob and Brandon
My time aboard the Fiske was what made me decide to make a career of the Navy. The Med Cruises and our prolonged stay off the coast of Cube in '62 are memory highlights in my Navy career. She was a great old lady, crewed by some of the best I ever served with.
CHRISTOPHER BILLINGSLEY, SM3
"Bill"
Wife: Ginny
64 Crestwood Cir.
Ormond Beach, FL 32174-3904
Phone: 386 672 4300
E-mail: ginystoy@earthlink.net
Children: Shelisa, Chri Jr.
Grandchild: Kayla
Served on the Fiske: Apr 59 - Sep 62
When I left the Fiske the Navy would not let me go to diving school, so I joined the Army and put on a Green Beret in September of 63. Served with them in Viet Nam, and for the next 16 years. Retired as an E-8 and am now a letter carrier with the US Postal Service.
JAMES H. BIRES, MM3

(passed 12/17/15)
Wife: Sandi
96 Crestwood Dr.
Gilbertsville, KY 42044
Phone: 270 362 3047
Email: bireskylake@att.net
Children: SueAnn, Kerry, Amy, Kevin
Grandchildren: 6
Served aboard the Fiske: Jan. 62 through Aug. 65
JOHN BLANKENSHIP, E2
"Joe"
Wife: Sue
Beverly, WV 26253
E-mail: jblankenship@meer.net
Came aboard the Fiske in July 1969.
Children: One daughter
Grandchildren: One grandson and another on the way in May!
I really enjoyed my time on the Fiske. I just wish I'd have been a little more mature and made a life in the Navy. She was a GREAT ship! with some good men aboard her over the years.
MICHAEL BLAZIER, BT3
"Blaze"
16 Rosewood Lane
Denville, NJ 07834
Phone: 973 876 2808
E-mail: badge8269@yahoo.com
Served aboard the Fiske: July 2, 1971 - August 30, 1974
Retired military: May 15, 1990
Children: Caitlin, Bree
She was the first and only ship I sailed on, and as far as I was concerned the greatest! We didn't lose too many races with other DD's back then and the guys in B division were the best. The Middle East cruise (2 JAN - 3 JUL 73) was the best. BTC Lehr, BT1 Palmer, BT2 Pemberton were among the best leaders on the boat! I look forwarding to attending a reunion when it is arranged.
JOEL BODIAN, SFP3
Wife: Maggie
42 Biscayne Blvd.
Troy, NY 12182
Phone: 518 238 2999
E-mail: sailor1845@msn.com
Served aboard the Fiske: 1964 - 1967
Was on the Fiske for the "Around the World Cruise" that is not mentioned in the ships history.
FRANK V. BOFFI, MM1C
"Silverfox"
2323 Pebble Beach Blvd.
Orlando, FL 32826-5707
Phone: 407 766 5886 (cell)
E-mail: frankvboffi@cfl.rr.com
Served aboard the Fiske: August 1951 - September 1952
WOODROW BOND, MM1
"Woody"
Wife: Yolando
2022 Owl's Nest Rd.
Sanford, NC 27330
Phone: 919 774 3704
E-mail: bondwejr@windstream.net
Served aboard the Fiske: September 1972 - August 1975
Children: Jill, Josh
I came aboard Sept 72. I started out in B-3 and when we left for Mid-East I went to Main Control. I made 3rd and then got transferred to B-4. I played left field on the softball team the year we put the Army in its place. Made a lot of friends and had some good times. Re-enlisted and got orders to AC&R school then Italy. I have missed it.
AL BONNER RD3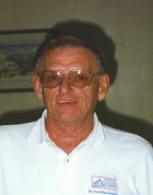 "Al"
Wife: Sally
78 Wilson Blvd
Neptune City, NJ 07753
Phone: 732-775-9026
E-mail: bonner51@verizon.net
Served on the Fiske: 9/50-3/52
Children: Alan & Bonnie
2 Granddaughters & 1 Grandson
I spent 40 years as a Broadcast Engineer and retired 12-89.
JAMES BOOTH, FTG3
"Jim"
551 Highway 167
Daleville, AL 36322
Phone: 334 406 2196
E-mail: jimbooth@jim-booth.com
Served aboard the Fiske: 14 March 1962 - 12 march 1964
Children: James, Jessica, Jared
Grandchildren: Elizabeth, Allyssa, Nicholas, Akira, David
During my time aboard, the Fiske was home ported in Mayport, FL. I was on liberty, which was cancelled, the day JFK as shot. Was on board during Cuban Missle Crisis. Was on board for MED cruise in Feb. 63. Mustered out in New York when the ship went into the yard for FRAM. I scanned the '63 Cruise Log from the Med Cruise and have it on CD for anyone interested.
BARY BOTHUN, SN
1749 S. Fish Hatchery Rd.
Oregon, WI 53575
Phone: 608 835 5998
E-mail: barybothun@gmail.com
Served aboard the Fiske: 14 MAR 62 - 12 MAR 64
Children: Jennifer, Jeffery, Jillaine
Grandchildren: Trevor, Thor, Alexa, Grace, Lon
We were home ported in Mayport, FL at the time and I had Liberty cancelled the day JFK was shot. Was on board during Cuban Missle Crisis. Was on board for MED cruise in Feb 63. Mustered out in New York when the ship went into the yard for FRAM.
ARNOLD BOWERS, IC3
"Skip"
Wife: Jackie
E-mail: awbowers@comcast.net
Served aboard the Fiske: 1978 - 1980
Children: Ryan (aged 21)
Bayonne, NJ. Remember MS3 Pires, HT3 Decant, FTG2 Knox, IC1 Morse, MR3 Green...did he ever finish that car? Wonderful memories of all.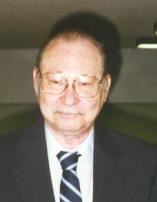 JOHN W. BRADLEY, RD1
"Brad"
Wife: June
1301 Cricket Court
Chesapeake, VA 23320
Phone: 757 549 2008
E-mail: jackbrad@infi.net
Served on the Fiske: 10/52-10/55 Retired as CWO-4
Children: John Jr. & Jacquelynn
1 Granddaughter & 3 Grandsons
PETER BROTSCHUL, E5
Wife: Susan
4008 Plumstead Ave.
Drexel Hill, PA 19026
Phone: 610 259 6330
E-mail: petebrotschul@gmail.com
Served aboard the Fiske: 1974 - 1977
Career military retirement: August 16, 1977
Children: Melissa, Rebecca
I was a BT 2 and served as ship's oil king (aka oil queen ) from 1975 until August 1977...have fond memories of friends in bravo 3 and fun during "rink" cruises in the north Atlantic and the bar wars of Boston near navy yard,,, frisbee on the pier and all around Bayonne. My beautiful bride surprised me with the membership and I look forward to the reunion.
Thanks, Pete
WILLIAM BROWN, LT
Wife: Jill
3685 Steelhead Drive
Greenbank, WA 98253
Phone: 360 222 3178
E-mail: bbrown99@whidbey.com
Served aboard the Fiske 1966 - 1968
Retired Career Military: 1985
Children: Kirk, Heather
Grandchildren: Parker, Carly
I was Ops officer from part way through the Fiske's WESTPAC cruise in '66 until the ship entered Boston Navy Yard in early '68. I reported aboard a few weeks after the ship was taken under fire by hostile shore batteries, and that was all the buzz at the time. I vividly remember transiting the Suez canal a few days before the 6 Days War and being stuck in the Red Sea when the canal was closed down. I remember sitting in the radio shack and listening to NATO reaction to the USS Liberty incident in real time and wondering if we might be exposed to a similar threat. Fortunately, the most excitement in the Red Sea was "rescuing" the crew of a grounded freighter off Jeddah, Saudi Arabia.
DAVID BUCCERI
"Stick"
Wife: Enid
2201 N. Lake Eloise Dr.
Winterhaven, FL 33884
Phone: 863 324 7270
E-mail: dbucceri@aol.com
Served aboard the Fiske: 1966 to September 13, 1968
Retired Career Military: September 1971
Children: Josh
Grandchildren: Jamie, Maddi
KENNETH BURTON, EM3
"Tiny"
Wife: Patricia
80 Beth Road
Tiverton, RI 02878
Phone: 401 625 5401
E-mail: keppa99@yahoo.com
Served aboard the Fiske: 1959 - 1962
Children: Steven, David
Grandchildren: Heather, Connor, Leandra
I recall being part of the Cuban Missle Crisis and being part of the splashdown recover of the space capsule off of the Canary Islands. I liked my Med cruises and the trip to Monte Carle where I saw Princess Grace.
FLOYD BUSBY, E-4
"Floyd"
Wife: Theresa
North Carolina 28403
Phone: 910 409 1739
E-mail: christinacancro@yahoo.com
Served aboard the Fiske: May 24, 1971 - April 11, 1972
Retired from military: April 10, 1974
Children: Michelle, Jennifer, Teresa, Christina
Grandchildren: Amanda, Jessica, Josephine, Rachel, Scott, Porter, Adian, Katlyn,
Brittany, Cameron, Ashley, Samantha, Olivia
AL BUTLER, RM2
"Al"
Wife: Cindy
2901 St. Martin Dr.
Mansfield, TX 76063
Phone: 682 518 0167
E-mail: butler.albert@sbcglobal.net
Served aboard the Fiske: May 1976 - December 1979
Retired Military: February 1996
Children: Patrick, James, Brian
Outstanding experience working with a short crew underway all the time supporting active fleet even though we were a reserve ship out of Bayonne, New Jersey.
Back Topside
JOHN CADIGAN, IC3
Wife: Toni
33 4th Lane NE
Fairfield, MT 59436
Phone: 406 467 3959
E-mail: jc94547@aol.com
Served aboard the Fiske: August 1961 - March 1963
Retired Career Military: August 14, 1964
Children: Sean, Colleen, Michelle
Grandchildren: Bryce, Justine, Christopher, Michael, Nathan, Jonathan
One Med Cruise, including the Red Sea and Aden. One North Atlantic Cruise to England, Oslo, Belgium, Le Harve. One cruise to Guantanimo shake-down, San Juan, and the Cuban Blockade, Kingston. Left the ship after it went to Brooklyn for the FRAM conversion. Transferred to the USS Zellers (DD777).
F. GREGORY CALLAHAN, RD3
"Greg"
Wife: Mary
43 Rodman Avenue
Havertown, PA 19083
Phone: 610 306 3813
E-mail: gregcallahan@kostabrand.com
Served aboard the Fiske: December 7, 1961 - April 2, 1964
Retired from the military: August 14, 1964
Children: FG, Dan
Grandchildren: Fran, Chris, DJ
Fond memories of the Fiske. Still have the Log from the Med cruise in 1963.
FRANCIS B. CARBAUGH, QM3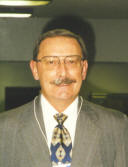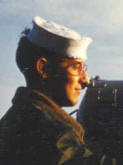 "Wheels"
Wife: Shirley
232 Penn St.
Hanover, PA 17331
Phone: 717-632-5365
Served on the Fiske: 11/54-11/56
Children: Stephanie, Beth, Eric, & Julia
3 Granddaughters & 4 Grandsons
LAMONT CARSON, QM2
Wife: Laura
13271 Metro Pkwy.
Fort Myers, FL 33966
Phone: 216 471 0048
E-mail: jlcarson13@gmail.com
Served aboard the Fiske: September 1972 - April 1974
Children: Sonja, Selina, Kristina, Katherine, Lauren, Anna
Grandchildren: to many to name (13)
Was the only black quartermaster. Remember QM2 Thompson, QM3 Miller (Spider-Man): guys taught me a lot. I went on to become leading QM. We had the best QM gang in Bayonne. Then came Tom Vevette: the best Chief I worked for in my 15 years.
RICHARD C. CAUFIELD, RM2
"Dick"
100 Hadaway Dr., #3E
Chestertown, MD 21620
Phone: 410 778 0329
E-mail: jh22144@aol.com
Served aboard the Fiske: 1962 - Aug '63
Children: Shannon Rizzo, Erinn Caufield
Served with the Radio Gang. Memorable Gtmo, Med, and Middle East cruises. We all enjoyed sneaking out of Mayport for the infamous Blockade.
Retired New Jersey Police Officer now watching Chesapeake Blue Crabs go by.
ELDON CAULK, CSSN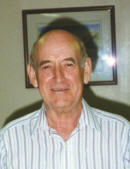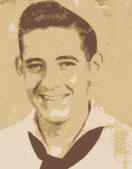 Wife: Frances
5429 Kerger Rd.
Ellicott City, MD 21043
Phone: 410-465-4519
Served on the Fiske: 11/52-11/54
Children: Karen, Linda, Cindy, & Stephen
3 Granddaughters & 3 Grandsons
BILL CHANCE, EM3
Wife: Jackie
2327 Meadows Lane
Castle Rock, CO 80104
E-mail: bchance@att.net
Served aboard the Fiske: 1973 - 1976
Children: Will, Jason
I have a lot of extraordinary memories that I shared with some extraordinary people.
MARTIN BURNESS CHITUM, MM2
Wife: Shirley
20 Old B & O Road
Spottswood, VA 24476-2015
Phone: 540 377 2978
Served aboard the Fiske: December 8, 1961 - March 23, 1964
Children: Joyce Ann Robinson, Stepdaughter
Grandchildren: Stephen Dallas Robinson, Wesley Martin Robinson
Forward Engine Room. April 2000 Retired from DuPont, Waynesboro, VA. At present time taking care of aunts farm. She was 100 years old on 8/6/06. Has some cattle of my own.
KEN CHUTE, RM3
"Shoot"
P. O. Box 910
Alvin, TX 77512
Phone: 713 266 3361
E-mail: kenchute@gmail.com
Served aboard the Fiske: November 1965 - January 1968
Children: Desiree, Jed, Aaron, Seth
It was a great adventure!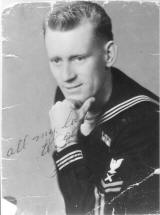 FRANK O. CLARK, JR., GM2
2400 Three Mile Lane, #37
McMinnville, OR 97128
E-mail: fojr@onlinemac.com
Served on Fiske: Aug 58 through Feb 61
Retired from the US Army in 1978
Children: Sons: Frank, Jr., Bradly Scott, Daughters: Kim, Lavonne, Billy Jo.
Grandchildren: 2 Granddaughters, 1 Grandson
JACK B. CLARK, BT2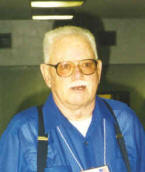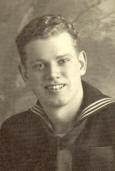 "Clarky"
Wife: Helen
2873 Fort Hill Rd.
Geneva, NY 14456
Served on the Fiske: 6/49-10/52
Children: John R. & Cheryl A.
2 Grandsons & 1 Great Grandson
VICTOR CLARK, LTJG
"Vic"
Wife: Madeline
5475 Ridgewood Road
Jackson, MS 39211
Phone: 601-956-2136
E-mail: vclark@bellsouth.net
Served on the Fiske: 5/60-3/64
Children: David
Worked 31 years BellSouth, now part-time with an investment company. But I go fishing everyday that I can!
FREDERICK CLIVER, MM3
Wife: Margaret
1031 Salem Ave.
Deptford, NJ 08096
E-mail: fred842@comcast.net
Served on the Fiske: September 1973 - June 1976
Children: Frederick III, Michelle
Now that I look back and remember the times that I had and the people I served with, noting can compare to those memories. I salute all those who served on the USS Fiske. It was a pleasure and will never be forgotten. I have some pictures and a video listed on myspace: http://www.myspace.com/ussfiske Please visit and enjoy the memories as I do.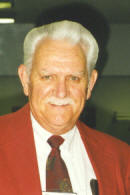 BILL C. COBB
"Cobb"
Wife: Vi
1744 Goshen Rd.
Augusta, GA 30906
Phone: 706-793-3143
Served on the Fiske: 1/52-11/54
Children: Karen, LeeAnn, & Pamela
3 Grandsons
JOSEPH A. COFFMAN, S 1/C(FC)
"Joe"
Wife: Patty
8503 Boise St.
Ventura, CA 93004
Phone: 805 671 9935
E-mail: jcaoffman3@juno.com
Served on the Fiske: Oct 45 - Aug 46
Children: 5 sons, 4 daughters
GQ-pointer, main battery director. Sea watch-first, engine order telegraph and then helmsman. I was the pointer and one that fired the 5" through the cockpit of the large drove (Culver Cadet) that came across our bow, starboard to port. It was flying at max speed, hard to track and so close the shell was not armed when it hit. Exploded on the other side. The plane crashed in front of us and we steamed over part of it. We were the first tin can to fire on it. The Navy hoped to use it for other cans, no such luck. The Fiske beat them to it.
HOWARD L. COLLMAN, SSML 3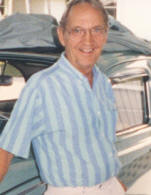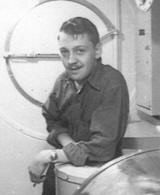 "Chick"
Wife: Betty Lou
1040 Main Street #218
Dunedin, FL 34698
Phone: 727-733-5365
Served on Fiske: Nov 45 - Jan 48
1 Son
2 Granddaughters, and 1 Grandson
2 Great Grandsons
FRANK CONNELL, EN3
9141 Ackel Dr.
Stuart, FL 34997
Phone: 772 678 6051
E-mail: fjc1008@aol.com
Served aboard the Fiske: Apr 70 - Oct 71
Retired from military: October 1971
Memories: North Atlantic cruise, rocket launch, winter harbor. Hi to Dave R., Allen Salvage, Arty R. Heard the Turks retired the ship. Wonder if some group will try to sail her back.
CLYDE F. CONNER, SR.
"Pete"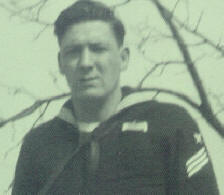 Wife: Gernie B.
7 Brighton Court
Stuarts Draft, VA 24477
Phone: 540-337-3516
E-mail: connercj@verizon.net
Served on the Fiske: November 25, 1952 - January 1954
Children: Cathy, Brenda, Clyde Jr., Bruce
I went aboard the Fiske right after she was re-commissioned as a Destroyer Radar Picket (DDR) in the Boston Naval Shipyard, MA. After the shakedown cruise to the Carribean, we returned to her new home-port in Newport, RI. While aboard, we participated in the wargames, OPERATION MARINER, in the North Atlantic. While there, during a fierce 10-day storm, the Fiske lost most of its' life-lines, the whaleboat was badly damaged, and, during a re-fueling operation, almost lost a seaman overboard. I was early-released in Jan. 1954 because the Fiske was leaving for its Mediterranean cruise and I only had two months left on my hitch. I was a Ships Serviceman, working the 12-hour night shift in the laundry. The Fiske Commanding Officer during my time aboard was Powell P. Vail, Jr. I still have a copy of the Commissioning Program dated 25 November, 1952, which lists all the ships Officers, Chief Petty Officers, and the crewmen aboard at that time.
My previous duty was at the U.S. Naval Ammunition Depot at Earle, NJ (near Asbury Park, NJ).
RALPH E. COOK, YN1
Wife: Nelda
1313 Sorenson Rd.
Helena, MT 59602
Phone: 406 458 5609
Served aboard the Fiske: 1967 through 1969
Retired from the Navy in 1971
Children: Cherrie, Albrecht
Granddaughter: Angela, Grandson: Casey
DONALD A. COTE, RMC
Wife: Ethel (deceased)
1502 Bondridge Road
Wilmington, DE 19805
Phone: 302-999-8672
E-Mail: tincan_1@msn.com
Served on the Fiske: 1/61-8/61. Retired from Navy 5-1-74
Children: Donald Jr., Ronald, Carol, Donna, Janice, Lorraine, and Paul
6 Granddaughters, and 4 Grandsons
25 years State of Delaware employee as Probation/Parole Officer
MICHAEL COUGHLIN, FT3
"Mike"
HC65 Box 6
Fredonia, AZ 86022
Phone: 602 692 6448
E-mail: mike@coughlin.org
Served on the Fiske: August 1960 - December 1962
Retired military: February 8, 1963
Starting backwards I wrote my "short-timer's" days on my coffee cup, my countdown to discharge, which I thought at the time was the happiest day of my life. HOWEVER, upon euphoric recollection, my days aboard the USS Fiske were some of the happiest days of all. Great memory!
ELMER L. CRABB, SN
Wife: Debra
1119 Phillips Rd.
Yuba City, CA 95991
Phone: 530 674 9603
E-mail: crabby2@sbcglobal.net
Served aboard the Fiske: 1954 - 1955
HAROLD CRAWFORD, SK2
Wife: Barbara
207 Downing Dr
Summerville, SC 29485
Phone: 843 875 9470
E-mail: pe43n00@juno.com
Served aboard the Fiske: August 1977 - July 1978
Retired from the military: November 30, 1997
Children: Jennifer and Nick
I had a lot of fun on the USS Fiske. We had a great Supply Officer, who knew how to have fun. I hope you all remember the "Duke" John Wayne Highsmith. There were so many great guys onboard. It is a time I will never forget. I did however get out of the Navy after being onboard a year. Four years later I came back in the Navy and retired a SKCS(SS). If Willie Edwards or Rick Judd are out there, give me a yell.
PAUL CRONE, EMC
12911 Crones Lane, NE
Cumberland, MD 21502
Phone: 301 777 8877
E-mail: emcpaul@atlanticbb.net
Served aboard the Fiske: January 1962 - March 1964
Retired from the military: January 1991
Children: Jamie, Devin, Ryan
Grandchildren: Kaylin, Derek, Jacob, Kyrstin
I saw a lot of the world, when we served during the Cuban missile crisis and later went to the Med. We served time in the Red Sea, after traversing the Suez Canal. It was an eye opener going through the canal at night with a "headlight" on the bow, and later seeing some of the ships sunk in a previous conflict.
CHARLES CRUSER, BMSN
"Charlie"
1501 Parkside Ave., Apt 10-i
Trenton, NJ 08638
Phone: 609 883 3759
E-mail: chascru39@verizon.net
Served aboard the Fiske: September 1964 - September 1966
Children: Christopher, Casey Ann, Jaime
Grandchildren: Colby, Libby Marie, Charlie
Swim call was always exciting. If the sharks didn't eat the Deck Apes the rest of the crew knew it was safe.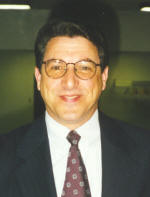 DENNIS P. CUCINELLA, BMSN
"Cooch"
Wife: Bonnie
321 Frank Ave.
Mamaroneck, NY 10543
Phone: 914 698 8740
E-mail: dpc842@gmail.com
Served on the Fiske: 11/64 - 11/66
Children: Dennis John & Tara Lyn
Grandchildren: Madison, Ryan
Loved the Fiske & all shipmates. Wish I could do it again. Painted original DESRON 12 Plaque for sides of ship. Made around the world (Viet Nam) cruise '66.
LYNDEN CYR, RD3
"Lyn"
Wife: Delores
745 S. Lyon Ave.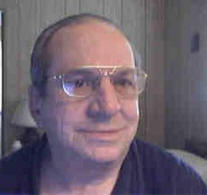 Hemet, CA 92543
Phone: 951 260 7110
E-mail: bigcyr@yahoo.com
Served aboard the Fiske: October 1961 - August 1963
Retired from the military: November 1981
Children: Pamala, Randolf, Carol, Robert, Lisa, Teresa
Grandchildren: Julie, Jessica, Courtney, Pamela, Alex, Aaron, Ryan
In the 21 years I served in the USN, seven ships and four shore stations, the USS Fiske is the most memorable. I was young and impressionable, and she left good impressions, and my shipmates gave me many happy times to remember. The Esprie De Corps was very evident in the fact that although Fiske was almost 20 years old in 1963, and she was configured as an anti air Radar Picket Destroyer (DDR) at the time, she won the Marjorie Sterrett award for ASW, winning out over several newer ships which were configured as ASW vessels.
Reading her history and the e-mails and member profiles, it is evident that this same spirit existed from Commissioning through her final de-commissioning. Something in the old girl brought out the BEST in her crew.
I sit here with tears of happiness in my eyes remembering. Thank you for this fine web-site, and thank YOU, fellow shipmates and crew of the finest ship I ever served on.
Back Topside
GEORGE D. DAMPIER, BT2
"Dave"
Wife: Wanda
P.O. Box 815
Blairsville, GA 30514-0815
Phone: 706 835 2795
Served on the Fiske: late 1960 until early 1962.
Four children: David A., Lisa A., Robert A. & Troy S..
Retired 8/89 Assistant Chief of Police after 26 years service City of Naples, FL . Retired in the North Georgia mountains.
PAUL D'ANDRIES, LtJG
Wife: Mary Jane
1095 Mississippi Ave.
Pittsburgh, PA 15216
Phone: 412 563 4231
E-mail: pdandries@gmail.com
Served aboard the Fiske: 1970 - 1971

J. ROY DAVIS, Jr.
Wife: Sue
P.O. Box 1628
Concord, NC 28026-1628
Phone: 704 782 3121 (work), 800 477 5303 (fax)
RALPH DAY, LT
Wife: Jenny
4816 Melwood Road
Marlboro, MD 20772
Phone: 301 275 9030
E-mail: ralphdday@gmail.com
Served aboard the Fiske: January 1975 - March 1977
Retired from military: July 1, 1991
I was the weapons officer when we had to vacate our berth at MOT Bayonne so they could bring HMS Britannia in for the Queen's visit. We had to supply line-handlers for her arrival. The Captain (CDR Pressler) led the line-handlers and we were there when the Queen came to board Britannia for the short trip over to New York. We also had a ring-side seat for the Tall Ships during the US Bicentennial on 4 July 1976.
I remember the first time we had a gun exercise after coming aboard. I asked the Captain (CDR Fitzgerald) if we could shoot a broadside. He concurred and when we did so, we tumbled the Gyros and the dishes came off their racks in the Chief's mess. The next time I asked, the captain gave permission but put all the electronic gear in standby. I eventually wound up as the XO.
DOUGLAS DEAL, RM3
Wife: Lois
1132 Blue Hills Avenue
Bloomfield, CT 06002
Phone: 806 243 1132
Served on the Fiske: 1966-1969
KEVIN DEARIE, QM2
Wife: Debra
1025 Harrison Drive
Centerport, NY 11721
Phone: 631 923 0412 Cell: 631 219 7202
E-mail: kcd86@aol.com
Served on the Fiske: January 1977 - June 1980 Decommissioning
Children: Lauren, Chris, Emily, Caitlin (deceased)
Many fond memories.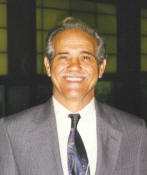 JOSEPH DECIANO, TM3
Wife: Margaret
Rt. 3, Box 410
Havana, FL 32333
Phone: 850 539 9930
Served on the Fiske: 7/49-3/52
Children: Joe, Nancy, April, Kim, & Tracy
1 Granddaughter, 4 Step Granddaughters & 4 Grandchildren
Came from New York, Born in Marlboro, NY, Raised in Sawkill, NY (outside of Kingston, NY), served on the Forrest B. Royal (DD872) prior to Fiske
JOHN B. DEGNAN, JR., SOG3
"Deg"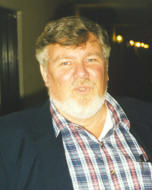 Wife: Providence
8200 Shore Front Pkwy., Apt. 7D
Rockaway Beach, NY 11693
Phone: 718 634 9665
E-mail: jbdatdolphin@aol.com
Served on the Fiske: 5/59-10/61
Children: John, Donna, Diana, & Debora
ROBERT DELOGE, MMFN
"Frenchy"
174 Lancaster Farm Rd.
Salem, NH 03079
Phone: 603 894 5852
E-mail: badeloge@comcast.net
Served on the Fiske: August 1971 - July 1973
Did the Mid-East cruise in '73, the time we hit our own sub. Was quite the experience. Worked in the Aft Engine Room with guys like Little Bob, Bill Payne, Dobler, Difabio and many others. Had some good times overall.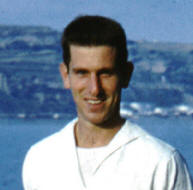 JOHN DE WILDE, ET3
Wife: Nancy
1618 Vincennes Dr.
Sun City Center, FL 33573
Phone: 913 633 5795
E-mail: dewilde5@tampabay.rr.com
Served aboard the Fiske: 1954 - 1956
Went aboard at Boston Navy Yard while in dry dock. Couple of Gitmo cruises, couple of Med cruises. Great guys in the ET gang. Live in Florida and summer in Union, Maine.
CHARLES DIENER, YNC
"Bob"
Wife: Linda
3888 Magnolia Dr.
Amelia, OH 45102
Phone: 513 752 8965
E-mail: yncret91@yahoo.com
Served aboard the Fiske: July 1974 - August 1976
Retired from the military: March 31, 1991
Children: Wayne, Christopher
Grandchildren: Jacob Lee, Shelby Lynn
I reported onboard the day before leaving for the Med in '74. I had never been to Bayonne, what an experience that was. I met some mighty fine men on that ship and often wonder what ever happened to the crew after Fiske got decommed. I would really like to hear from you guys and it would be even better to see you at a reunion. My family and I retired from the Navy 31 March 1991.
DONALD DITTMER, MMCS
Wife: Diane
209 Shotts Ct.
Cary, NC 27511
Phone: 919 995 5192
E-mail: donalddittmer@att.net
Served aboard the Fiske: March 18, 1972 - September 14, 1975
Retired from the military: September 1984
Began my tour in Main Control and then transferred to the A-gang. Best time was partying in Bayonne and winning the softball title from the Army. Time with Stoney, Smitty, and Mac. Picked up the ship in Boston in the yards and took her to Reserve status.
FRANK E. DOOLEY, RD3
"Dool"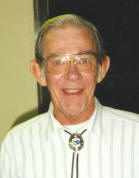 Wife: Lila (Late wife: Maryann)
1744 Pomerado Dr.
Las Vegas, NV 89128
Phone: 702 228 2949
E-mail: dittyman@msn.com
Served on the Fiske: October 1950 - September 1951
Retired from military: August 1989 as CTRC
Children: Marianne, Patrick, Michael, Kathleen, Eileen
Grandchildren: Kim Marie, Katherine, Christopher, Maureen, Jonathon, Sierra, Flash, Amanda, Joshua, Deanna, Shawn
Great-grandchildren: Desia
One Dark, cold and very stormy winter night, while moored in the Bay, at Newport RI, I was standing the "Mid" POOD. Around 0130, a water taxi came along side and it's Captain informed the OOD that our motor whaleboat was adrift and in danger of foundering and sinking. As it happened, the 2 men in the taxi were from our ship, and both were drunk as skunks. One of the men I knew was a cox'n and the other said he could run the engine, he just didn't know the "Bells. With running, 3' waves, LTJG McCarthy asked me to help rescue our boat. With much trepidation I agreed to go. The taxi man, with the aid of his very powerful spotlight, located the boat. After more than a dozen tries, the three of us made our way on board the wayward MWB. My "Cox'n was able to get the bow into the waves and my "Engineman" got the engine running after what seemed an eternity. With me as "Bowhook" we maneuvered the boat to the fantail and finally were able to secure her. We, Mr McCarthy and I, got those 2 brave shipmates on board, after many tries, as that MWB was bucking and rolling. Needless to say, the "Roving Patrol" who, less than 5 minutes before that water taxi came along side, had reported "All Secure", caught a Broadside of grief from Lt McCarthy. From what I heard, our "Cox'n" and "Engineman" received kudos from the OOD thru the crewmen's Div. Off. That night, as a young kid of 20 yrs, I realized I was not immortal.
ROBERT DORAVA, MM2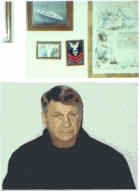 Wife: Sue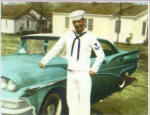 Married for 34 years
709 Rio Grande Dr.
Merrill, WI 54452
Phone: 715 536 5573
Email: samboond@aol.com
Served aboard the Fiske:March 1959 through April 1962. Retired from law enforcement.
Have two children, Lori and David. Sue works for the Wausau School District in the
hand-i-cap Special Education Program. Daughter Lori is a school teacher in the
Milwaukee School District and David a teacher in the Bloomington, MN school district.
RON DOW, EN2
Wife: Marylin
1103 CRSE 4415
Scroggins, TX 75480
E-mail: gingaw@earthlink.net
Served aboard the Fiske: December 1954 - June 1957
Children: Too many to count!
Grandchildren: Even more that my children! Must be something in the Texas water.
Had an absolute blast. Came aboard as a child, left the same way. Never have grown up and I LOVE it! Gave Chief Moore his first gray hair.
LEE F. DOWLING, SM3

"Tom Dooley"
Wife: Jo
204 Merywood Drive
Arab, AL 35016
E-mail: ljd82964@gmail.com
Served on the Fiske: 1962 - 1963
Children: 2 Daughters
Grandchildren: 4 Grandsons
Retired Land Surveyor. The Fiske was a great command, with an outstanding C.O. and crew. I have many good memories of my time aboard.
MICHAEL DUGAN, BT3
"Mike"
Wife: Sylvia
703 Rodgers Road
Bristol, PA 19007
Phone: 215 788 0022
Served on the Fiske: 2/59-9/61
Children: Michael, Melissa, Mark
Granddaughters 2 & Grandsons 2
THOMAS DURAN, E8
"t j"
Wife: Vicki
7 Jemez Road
Moriarty, NM 87035
Phone: 505 832 0916
E-mail: thomasjduran@msn.com
Served aboard the Fiske: March '72 - June '75
Retired from the military: August '90
Children: Tj, Tim, Chris, Jon, Fawnda, Jerry
Grandchildren: Antonio, Abby, Tay, Olivea, and another on the way
I came aboard the Fiske after a tour of Viet Nam on the USS Midway and an A-school. The years I spent on board were hard work and a lot of fun. I was an MM3 in the "R" division, but stood watches in Main Control. I stayed on board when the ship went to the reserve fleet in 1974. I transferred in June of '75 when they offered "C" school and the USS Nimitz pre-commissioning unit. I retired in August '90 as an MMCS(SW) after 20 years of service. I can say that my time on the Fiske was a great learning experience and I got to travel the world over.
DON DURITZA, RD2
"duritz"
Wife: Jackie
1317 Swallow Drive
Virginia Beach, VA 23453
Phone: 757 301 8705
E-mail: dduritza@cox.net
Served aboard the Fiske: July 1, 1960 July 25, 1963
Children: Don Jr., Paula
Grandchildren: Alliya
I met my wife Jackie while I was aboard the Fiske in Jacksonville in 1962. I still call her my first wife... to keep her guessing.
DAVID A. DYER, BM3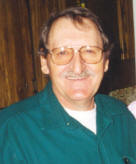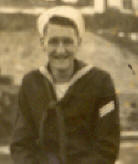 "Dave"
Wife: Margaret E.
1720 Harrah Rd.
Niles, MI 49120
Phone: 616 683 5743
Served on the Fiske: 11/53-8/56
Children: Debra, David, Kelley, and Kathleen
5 Granddaughters & 3 Grandsons
Dave is now retired and doing a home based business on weight loss and nutrition. "I think fondly of my time (both good and bad) aboard the USS Fiske."
Back Topside
JOHN EAST, GM3
Wife: Robin Zuker
315 East 70th St., Apt. 2F
New York, NY 10021
Phone: 212 535 1169
E-mail: frodo4ever@aol.com
Served on the Fiske: 1966 - 1970

LELAND EAST, EN3
"Lee"
Wife: Mikki
7772 Club Crest Dr.
Arvada, CO 80005
Phone: 303 928 9174
E-mail: hsss427@gmail.com
Served aboard the Fiske: June '59 - April '62
Children: Anthony and Andrea
Grandchildren: Jordyn, Zachary, Alyssa, Braydon, Jenna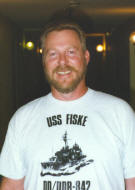 Enjoyed the Med Cruises, NATO and seeing Cuba, the Mercury recovery and especially NYC. Memories of friends left behind and reunions to come.
BRIAN EDMUNDS, BT2
Wife: Suzette
P.O. Box 514
Delevan, NY 14042
Phone: 716 492 3374
Served on the Fiske: 11/76-10/78
GEORGE EIDSNESS
Wife: Pat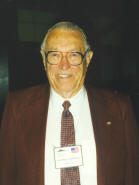 P.O. Box 474
Kearneysville, WV 25430
Phone: 304 267 2363
JOSEPH D. ELDER, CTM
"Chief" or "Joe"
Wife: Jinx
P.O. Box 225
Dallas City, IL 62330
Phone: 217 852 3815


Served on the Fiske: 12/45-1/52 Military Retirement: October 2, 1962 with 23 years of service
Children: Sandra, Linda, & Marie
3 Granddaughters & 3 Grandsons
5 Great Grandchildren
Dec & Jan of '51 &'52 the USS Fiske made training film in Boston. The name of ship was changed to Cruise of Farrget. There were several TV stars. Jack Warden had a TV program on Sunday Nights (Crazy like a Fox) he played the part of CMAA. There were several that played parts in Dirty Dozen that were on TV. I and the Chief Stew Burner were only ship crew that had a speaking part in the movie. I will be 82 on June 15,1999.
BRIAN ELY, BT1
11812 Fillmore Lane
Fredericksburg, VA 22407
Phone: 540 785 2970
Served aboard the Fiske: February 2, 1976 - January 28, 1970
I was in charge of the Aft Boiler Room. The ship had come in and we were able to secure the boilers pretty quickly. So, I let my guy's take off out of the hole. Somebody complained to the Chief that there were some BT's on the mess decks playing poker. The Chief cried "where's the first class" and the reply was "he's dealing". Loved the Fiske!
ROBERT EARL ENRIGHT, LT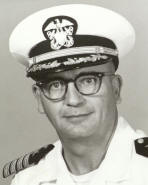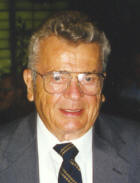 "Bob"
Wife: Rosemary
213 N. Liberty St.
Arlington, VA 22203-1050
Phone: 703 528 1753
Served on the Fiske: 8/54-8/56 Retired 3-31-78
Children: Joseph, Rosemary, Michael, & Patricia
4 Granddaughters & 3 Grandsons
Retired 06, Engineering Duty Officer, after 35 years service.
CHARLES ERDELL, E-2
"Chip"
805 SE Stephens, #208
Roseburg, OR 97470
Phone: 541 673 5436/541 680 5072
E-mail: gemman55@webtv.net
Served aboard the Fiske: May 5, 1970 - December 24, 1970
Children: Josette, Christine, Francine
Had a great time with great guys enjoying the sea, and seeing most of Eurone.
JOHN EVANS, RM3
"JJ"
Wife: Betty
3632 N. Hereford Ln.
Philadelphia, PA 19114
Phone: 215 824 3551
E-mail: magician7503821@aol.com
Served aboard the Fiske: November 25, 1952 - November 1955
Retired from military: July 1956
Children: John, Robert, Christopher, Colleen
Grandchildren: Ross, Ryan, Ericka, Lauren, Kenneth, Christopher
Went on the Fiske when it was re-commissioned in the Boston Yards. Went to Cuba on the Shakedown Cruise. After two grueling months of training with no liberty we were finally sent to Montego Bay for liberty. During the night while a sea my appendix went. They turned the ship around to rush me back to the base hospital. When everyone got up the next day for liberty we were back in Gtmo Bay. When everyone got up and dressed they found out there still was no liberty. From then on I was known as the Montego Kid. But we had a blast on the Fiske. Everyone helped each other. It was a great ship and the officers and chiefs were great. I would like to do it all again. I remember Lt Enright and Lt. Orr.
RICHARD EVANS, RM3
"Dick"
Wife: Kay
1184 Bay Road
Bowdoinham, ME 04008
Phone: 207 666 3927
E-mail: revans@midmaine.com
Served aboard the Fiske: Sept '51 - Sept '53
Children: Morgan, Leah
I was #11 of the re-commissioning crew (DD to DDR) in Boston Navy Yard. After shakedown at Gtmo, we were in Lantflex 52, NATO maneuvers in the North Atlantic in November, followed by liberty in Plymouth, England. After that, training for another tour in Korea, which was cancelled at the last minute because the armistice was signed. Ship was to go a Northern Europe goodwill cruise and I was transferred off as a short-timer, rather than extend my enlistment six months. The Northern Europe cruise was extended to a Med cruise--hitting liberty ports no U.S. ship had visited, receiving pent-up gratitude of the people for U.S. role in WW II.
TOM EWING, SN
906 Clay Street
Hartford, KY 42347
E-mail: tomewing2005@bellsouth.net
Served aboard the Fiske: September 1967 - February 1969
Back topside