SALVATORE PALMIERI, TMT3
"Sal"
Wife: Mary
6 Comings Court
Exeter, NH 03833-1517
Phone: 603 772 0029
E-mail: salspalmary@comcast.net
Served aboard the Fiske: 1954 - 1956
Children: John, Juidh, Salvatore
Grandchildren: Wyatt
MARK E. PARKS, SOG3
"Parksie"
Wife: Margaret
11997 Sherman Rd.
Buffalo, IL 62515
Phone: 217 364 5838
E-mail: ntrudr95@aol.com
Served aboard the Fiske: Early '62 - Apr '64
Children: Heather Lea Kohl
Grandchild: Crambria Lynn Hoffman
Had a great time and wish I had re-upped. My best friend and shipmate was Don Milligan. I have been trying to locate him for many years now but no Milligan's in N.Y. seem to know him. Found him listed in the guest list for the 2001 reunion and was hoping someone would know his phone number.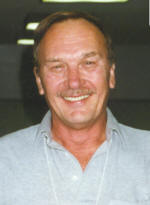 ROBERT PAVLIK, IC3
Wife: Edith (deceased April 16th, 1999)
108 Meyer Oval
Pearl River, NY 10965-2522
Phone: 914 735 1360
E-mail: sebrese@aol.com
Served on the Fiske: 4/60-4/62
Children: Lisa & William
Retired from Con Edison with 34 years of service.
ROBERT PEEBLES, RM2
"Bam-Bam"
2 Martin Avenue
Deferiet, NY 13628
Phone: 315 493 0374
E-mail: rpeebles1@twcny.rr.com
Served on the Fiske: May 1973 - October 1974
Remember the great times in Newport and Bayonne--the '74 Med Cruise witht he hurricane on the way back--like to hear from the old radio gang.
RALPH PEMBERTON, BT2
"Peppy"
Wife: Jane
11 East Cider Mill Rd.
Ellington, CT 06029
Phone: 860 870 8129
E-mail: rpemberton@eosmith.org
Served aboard the Fiske: March 1, 1971 - October 15, 1973
Children: Michael, Melissa
Enjoyed my time because of the friends I made. Hope to be able and contact some of them some day.
JOSEPH PERDUE, PNSN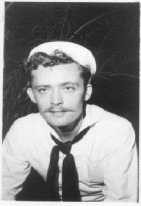 "Joe"
401 N. 1st Street
Lewisville, IN 47352
Phone: 765 987 1287
Served aboard the Fiske: Early 1952 - July 18, 1954
Children: Robert Perdue, Karen Wright, Kelly Weary
Grandchildren: Nick Perdue, Caleb Wright, Emily Wright, Melody Weary
Myself and two other Personnelmen were stationed at the Fargo Building receiving orders of people reporting to the ship. Then we moved to the ship in the shipyard. I was the "Leave & Liberty" Yeoman all the time I was on board: 1 year, 7 months, and 17 days.
RALPH PERRICELLI, TERM2
Wife: Deanna F
44 Lexington Court
Washington Township, NJ 07676
Phone: 201 358 9689
E-mail: rdfp2@aol.com
Served aboard the Fiske: October 1956 - February 20, 1959
Retired Career Military: February 27, 1959
Children: Ralph Jr., Duane, Denine
Grandchildren: Taylor, Kassandra, Ryann, Ralph, Carolyn and Phillip (twins), all within 15 minutes from me to see them all the time and enjoy taking them on my boat in the Shark River and Barnegat Bay, NJ.
Came aboard in Oct.1956, from a Tour at NAS Atlantic City, NJ. DDR842 was a flag ship at the time, served as radio shack supervisor for flag and ships company. Cruised the Mediterranean twice, NATO Cruise to Scotland Once, Guantanamo Bay (shake down cruise from Boston Naval Yard) Puerto Rico, Mayport, Fl. Charleston SC. Falls River MA. Homeport Newport RI. Final Rank TET(RM)2.Great Ship, Great Crew, Great Times.
CHARLES A. PERRIN, DC2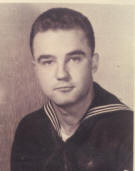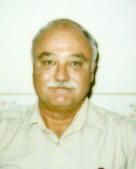 "Chuck"
308 S. Ridgewood Drive, Apt A
Chillicothe, IL 61523-2241
E-Mail: perrincharles@netscape.net
Served on the Fiske: 9/63-5/67
Children: Raymie, Charles, and Rene'
I was really glad to find this site, as my Fiske days were enjoyable and still brings back good memories. My whole Navy stint of four years was just Great Lakes and U.S.S. Fiske DDR/DD 842.
Best Memories of Fiske: Good crewmates, and the long 1966 West Pac (Vietnam) cruise that became a cruise around the world.
STANLEY PETERSON, MM3
"Pete"
20 Liza Harmon Drive, No.10
Westbrook, ME 04092
Phone: 207 854 2784
Served aboard the Fiske: September 1952 - December 1953
Children: Jean, Sandra, John, Amy, Andrew
Grandchildren: Louis, Kevin, MIcheal, Mayhew, Eric, Jeremith, Andrew, Jr., Elizabeth, Amanda
WAYNE PETERSON, MM3
"Pete"
1664 Grey Owl Circle
Roseville, CA 95661
Phone: 916 201 8036
E-mail: repete1940@yahoo.com
Served aboard the Fiske: December 30, 1958 - September 21, 1961
Children: Trina, Tonya, Trista, Tara
Grandchildren: Too many to list!
Worked in the Aft Engine Room, then was in charge of the Evaporators.
MIKE PETRO, SK3
"Mike"
Wife: Alice passed 12/30/2006
1642 Barbara Drive
Brunswick, OH 44212
Phone: 330 273 1732
E-mail: mpetro5@rr.com
Served aboard the Fiske: November 18, 1958 - August 12, 1960
Children: Michael, Mark, Jeff
Grandchildren: Jennifer, Jessica, Allison, Katelyn, Lauren, Alexandra
Greatgrandchildren: Aaron, Adam and Ava
I will always remember my time spent on the Fiske. It was a memorable time in my life. I have often wondered what happened to the Fiske, and now I know. Thank you.
RICHARD PETTINGILL, DK2
"Dick"
Wife: Christine (Chris)
1 Southgate Court
Annapolis, MD 21401
Phone: 410 280 8856
E-mail: rpettingill@verizon.net
Served aboard the Fiske: March 1955 - July 1957
Two cruises to the Med, a Caribbean cruise to Tampico, Mexico, Gitmo following Boston dry dock. Newport was our home port. Boarded the Fiske right after DK (payroll) school in Newport, RI. Attribute fantastic growth as a sailor and manhood to the Fiske and four (4) year active Navy duty. Continue cruising/boating till this day on "WaTa Joy!", a 49 foot motor yacht.
GENE PICCOLO, QM3
8622 Bloomfield Ave.
Philadelphia, PA 19115
E-mail:
gpiccolo@aol.com
Served aboard the Fiske: August 1971 - October 1972
Retired military: October 1972
Children: Geno
Was onboard for Halifax, Caribbean trips as well as being in Boston Shipyard. Never forget the Combat Zone in Boston. Fondest memories are of the Caribbean. Not so fond the first day out of Newport, hitting those waves and always getting sea sick and sitting in the chart room around a bucket with the other quartermasters.
CHARLES PISCOPO, QMSN
"Charlie"
P.O. Box 344
Lottsburg, VA 22511
Phone: 804 529 9594
E-mail: cfp5@yahoo.com
Served aboard the Fiske: December 30, 1966 - January 5, 1968
Served aboard during 1967 Middle East 6 day war, with an extended stay in the Red Sea and Africa.
JAMES L. PITTMAN, BT1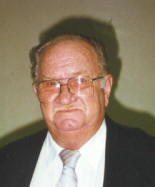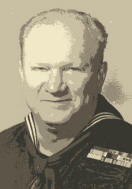 "Leo"
3624 S. Hesperides Cr.
Tampa, FL 33629
Phone: 813 831 1700
Served on the Fiske: 5/62-5/68 Retired 2-15-1974
Spent 52 days in 1962 during the Cuban Crisis chasing the Enterprise. Made Med trip in '63 and 1964 found the Fiske in New York for Fram conversion. Made Vietnam Cruise in '66 ended up going around the world, crossing the Equator. Crossed the Equator again in '67 during Med Cruise. Fiske escorted the Forrestal home from Vietnam after the suffered a bad fire.
JOSEPH PLACHINSKI, CS3
"Ski"
Wife: Patty
145 Spring Valley Drive
Raeford, NC 28376
Phone: 910 904 2545 Cell: 910 644 4060
E-mail: j.plachinski1017@gmail.com
Served aboard the Fiske: December 1969 - October 1971
Career military retirement: April 1979
Children: Dawn, Michael, William
GEORGE W. POST, LTJG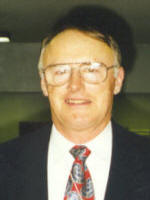 "Guns"
Wife: Elizabeth (Betty)
414 Knights Ave., #612
Lake City, FL 32055-7247
Cell Phone: 401 580 4992 and 401 580 8770
Served on the Fiske: 7/54-7/56 Retired 9-1974
Children: Susan & Diane
2 Granddaughter & 3 Grandsons & two great-great grandchildren
RICHARD J. POWELL, YN3
"Dick"
Wife: Betty
7007 Fox Mesa Lane
Humble, TX 77338
Phone: 281 446 3896
Served on Fiske: July 60 through Apr 62
Children: Gina, Richard II, David
Granddaughters: Stephanie, Cassandra; Grandsons: Joseph, Richard III
JAMES PRATT, SM3
"Jim"
124 Shadowlawn St.
Inkster, MI 48141
Phone: 313 565 7445
E-mail: jimp124@jimp124.net
Served aboard the Fiske: November 1974 - December 1975
I came aboard an SN. I had already taken the test for SM3, which I was awarded only a few weeks later. No billet for an SM3 on the Fiske. As a condition to stay aboard, the CO offered me the Ship's Postal Clerk duties as we were now a reserve ship, and the Postal Clerk was tranferred out. So, I learned the Postal Clerk job and did that when the ship was in port - worked on the Signal Bridge while at sea.
Retired Federal Agent
EDWARD F. PRAY, EM1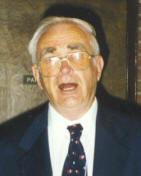 Wife: Shirley
2 Empire Place
Greenbelt, MD 20770-1601-2
Phone: 301 494 1083
Served on the Fiske: 10/45-?/47
Children: Robin & Daniel
5 Granddaughters & 1 Grandson
ROBERT C. PROCTOR, GMG1
"Gunner"
Wife: Jane
117 Duck Blind Way
Woodbine, GA 31569
Phone: 912 729 7636
E-mail: gunner66@tds.net
Served on Fiske: Jan 79 through Jun 80
Port Of Call Bayonne, New Jersey
HAROLD Q. PRYOR, ICFN
Wife: Regina
192 Wainwright St.
Newark, NJ 07112
Phone: 973 282 2640
E-mail: hqpryor@aol.com
Served aboard the Fiske: November 15, 1965 - April 23, 1967
Children: Brandi, Nicole
Grandchildren: Epithany, Nedra, Pedro, Malechi, Eli, Loni
WALTER L. PUCKETT, BT3
"Big Wally"
Wife: Velena
14516 E. 12th St.
Tulsa, OK 74108-4518
Phone: 918 437 2188
E-mail: wallypuckett@sbcglobal.net
Served aboard the Fiske: March 1968 - March 1971
Children: Catherine, Daniel, and Thomas
Grandchildren: Alexis and Ariadne
Came aboard the Fiske at the shipyards in Charlestown, MA. Made several cruises (Gitmo, Caribbean, and Med), but the North Atlantic was worth all the time scraping and punching tubes!!! Shipmates were excellent. I still have a few of the as E-mail buddies and the Old 842 never failed to get us there, without going on WATERHOURS!!!
Back Topside
DOUG QUINN, MMFN
170 Delaware Avenue
Atlantic Highlands, NJ 07716
Phone: 732 872 1338
E-mail: adquin77@aol.com
Served aboard the Fiske: 1970 -1972
Back Topside
NEIL RADERMACHER, RM3
Wife: Donna
821 W. Calvada Blvd.
Pahrump, NV 89048
E-Mail: neilndonna@sbcglobal.net
Served on the Fiske: 1955-1958
Three children, three grandchildren
ROY RAINS, GM3
Wife: Betty
12055 South 55th Street East
Muskogee, OK 74403
Phone: 918 989 5215
Served aboard the Fiske: January 1953 - November 1954
Children: Cary Lee
Grandchildren: Cassidy, Colby, Carigan
WARREN F. RANAGAN, MM2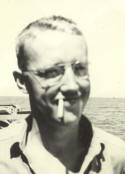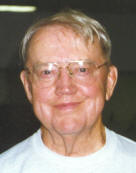 "Bud" "Magoo"
Wife: Derine (Divorced)
108 Whitehall Rd.
Rochester, NH 03868-5713
Phone: 603-335-2646
Served on the Fiske: Sep 52 through Feb 56
Children: Linda, Brenda, Karen, Joe, Cindy, & Jim
4 Granddaughters & 6 Grandsons
1 Great Granddaughter
MICHAEL RANEY, BT1
"Jap"
Wife: Julia
1001 Doe Run Court
Chesapeake, VA 23322
Phone: 757 549 7268
E-mail: backitup83@cox.net
Served aboard the Fiske: '74 to '79
Retired from military: Dec. 12, 1993
Children: Michael, Justin, Megan
Served on board from approximately 1974 to 1979. Worked in both Fire Rooms at different times. Retired in December 1993. I think about the Fiske often. Someone coined the phrase: "wild times to be had there." She and the crew were on of a kind. When I left her, nothing ever compared to the times and events that took place in Bayonne, New Jersey. No one ever believed that the steam drum in Bravo 3 was painted a perfect replica of a Bud can.
JAMES RAPSON, LT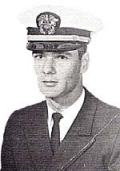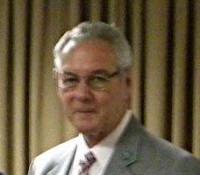 "Jim"
Wife: Geri
244 Park View Avenue
Warwick, RI 02888
Phone: 401 781 5879
E-mail: jrrapson@cox.net
Served on the Fiske: October 1964 - October 1967
Children: Robert, Steven, Melissa
Grandchildren: Amanda, Tyler, Mackenzie, Sydni, Cole
Little do we realize that at age 22 (when you are infallible and indestructible) how the great experiences and the people we meet while in the service will affect us in our lives and future endeavors.
KARL RATHBURN, MM3
Wife: Bonnie
553 Torchwood Rd.
Carthage, NC 28327-9775
Phone: 919 777 9775
E-mail: klrathburn@alltel.net
Served aboard the Fiske: August 16, 1966 - May 26, 1968
Children: Karl, Jr., Jennifer, Sonia, John, Cindy
Grandchildren: Kristina, William, Kristopher, Kamber, Kaleb, Parker, Tiffany, Gary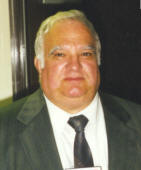 LARRY REA, BT2
478 Harlem St.
Schenectady, NY 12306
Phone: 518 356 1097
Served on the Fiske: 1/52-1/54
MICHAEL REBA, BT3
"Mike"
Wife: Judy
620 Nottingham Way
Red Lion, PA 17356
Phone: 717 417 6160
Served aboard the Fiske: 1964 - 1967
Children: Michael, Steven, Gail
Grandchildren: Michael, Carl, Danielle, Brian, Jessica, Heather
I was lucky enough to be aboard the Fiske when it took the world cruise. This was an experience of a life time.
WARREN REEVES, MM3
Wife: Becky
17280 Brandel Ave.
South Bend, IN 46635
E-mail: skyeye8@sbcglobal.net
Served on the Fiske: November 1973 -June 1975
Retired Military: August 1979
Children: Christina, Michelle
Grandchildren: Austin, Nick, Hannah
Worked in Main Control under Chief Lungran. Had many good times in Bayonne with J J Johnson, Jim ("Stick") Huntington, and Drew Amechi the "bagpiper". Great Med cruise in 1974! Remember the USO club in Naples. Would like to hear from anyone from those times. Becky's E-mail is rreeves1@nd.edu in case any of the wives want to E-mail her.
MICHAEL REGAN, E-4
"Pilsbury"
Wife: Deborah A.
438 MacKenzie Place
Germantown Hills, IL 61548
Phone: 309 383 2027
E-mail: michaelphillipregan@yahoo.com
Served aboard the Fiske: Aug. 1972 - Aug. 1975
Children: Ryan Nicholas Barbra Rae Anne Leona Christopher
Grandchildren: Bailey Benjamin Dyzik Caden
I used to be the best cook on board. Everyone used to smell the bread and come running up to the galley just for one piece. I used to make a double batch so we would have enough. I truly miss all those times we had together. I always thought of the Fiske as my family. Thanks to all who have made those memories.
MARK REINHARD, GMG1/E-6
912 Rifle
Henderson, NV 89002-9527
Phone: 702 856 3354
E-mail:
reinhard.mark@yahoo.com
Served aboard the Fiske May 1976 - June 1977
Retired military: 31 OCT 1995
LEONARD RENTZ GMG3
Wife: Karen
1744 Navarre Lane
Henderson, NV 89014
Phone: 702 435 6689
E-mail: rentzh@aol.com
Served aboard the Fiske: 1959 - August 1961
Retired career military: November 22, 2007 as GMGC
The USS Fiske DDR 842 was my first ship, I served aboard three other ships and a Seabee outfit. But I will always remember the Fiske and DESRON 8.
RICK RIDEN PC3
Crossville, TN
Phone: 931-484-9173
Email: TSXING@MULTIPRO.COM
Served on the Fiske: 1970-1973
WALTER RILEY, LTjg
Wife: Lois Riley
6 Elm Top Lane
Beverly, MA 01915-4665
Phone: 978 927 6332
E-mail: 4therileys@comcast.net
Served aboard the Fiske: June 1968 - April 1971
Retired career military: April 1974
MICHAEL ROACH, YN1
Wife: Joyce
8626 Hammond Forest Dr.
Jacksonville, FL 32221
Phone: 904 783 8421
E-mail: roachmisty@aol.com
Served on the Fiske: August 1971 - September 1973
Retired from the military: November 1, 1990
Children: Michael Jr., Michele
Grandchildren: Michael III, Christina, Avery, Hannah
Reported on board in 1971. Made MIDEAST cruise in '73 and then transferred. Retired in 1990 as a YNCM and finished out as Command Master Chief, VQ-4, vice Command Master Chief, YQ-4, in Patuxent River, MD (1988-1990). Served 30 years. Enjoyed my time on USS FISKE as a YN1 in the Ship's Office.
CLARANCE ROBERTS, FN
"Big Rob"
Wife: Patricia
18 Starwood Court
Middle River, MD 21220
Phone: 410 335 3866
E-mail: clarencejrsr@comcast.net
Served aboard the Fiske: November 15, 1966 - August 5, 1968
Children: Michael, John, Clarence, Jr.
Grandchildren: Michael, Timothy, Joshua, Kaltlyn, Taylor, Zachary
Was an FN in the number 2 Fireroom. Did Africa Cruise, Boston Yards, GITMO at least twice, and Newport, RI. Got out and married. Became a teamster and later retired.
PAUL ROBILLARD
511 Jersey Avenue
Ogdensburg, NY 13669
Phone: 315 393 4747
E-mail: paulrub842@twcny.rr.com
Served aboard the Fiske: 1952 - 1954
FRANK ROCANELLO, YN2
"The Rock"
Wife: Linda
734 Sunnysouth Ave.
Boynton Beach, FL 33436-1817
Phone: 561 676 6291
E-mail: frank0848@comcast.net
Served aboard the Fiske: March 1969 - December 17, 1971
Retired military: March 1975
Children: Nicole, Lisa
Grandchildren: John, Matthew
I was the WEPS Yeoman for the WEPS Lieutenant who suicided during Operation Northern Wedding in 1971. Since that time, and through 23 years as a Police Patrolman, Sargent, and Lieutenant, I have never let work become more important than life. Life does not have a dress rehersal.
DAVID RODDY, EN3
"Dave"
Wife: Georgette
328 Gore Rd.
Highgate Ctr, VT 05459
Phone: 802 868 2540
Served on the Fiske: Oct 69 - Jun 72
Children: Renee, Joe, Beth-Ann, Matt, Jon
Had a lot of good times on the Fiske. Did a North Atlantic and a lot of gulf trips. My brother Terrance Roddy was on board at the same time, for about five months, and then Terry's time was up. Like to hear from Paul Shelton.
BRUCE ROGAN, FTG2
"Rogue"
Wife: Marilyn
1814 Wiltshire Drive
Murfreesboro, TN 37129
Phone: 615 867 3558
E-mail: rogan_tn@comcast.net
Served aboard the Fiske: 1975 - 1980
Retired military: 1989
Children: Lisa Anne, Paul, Jennifer
Grandchildren: Michael, Adam, Taylor
Came aboard with reserves at Bayonne, NJ and served until the ship was decommissioned and turned over to the Turkish Navy. Remember a lot, but remember trip from Caribbean when we hit a storm and the helm was torn off its base and I was awakened to take over after steering. It was complicated but the fact that earlier that day Holt, GMG2, and I went motor cycle riding at St. Thomas. I wrecked my bike by not knowing enought to control it and got road rash that was agravated by the salt water pouring in through the scuttle that leaked and splahsed on my woulds. By the way I now ride a 98 Valkyrie F-6 and love it.
VINCENT ROSITANI, FT3
"Golden Guinea"
Gini
2838 E. Orangegrove Ave.
Orange, CA
Phone: 714 633 7939
E-mail: giniann713@yahoo.com
Served aboard the Fiske: August 19, 1955 - December 29, 1958
Children: Vincent, Jr., Gina, Kathy
Grandchildren: Matthew
One of the greatest times of my life. Good shipmates, great ports of call, exciting adventures. Do it again if I could. Does anyone know where Hennessy (the 'Mick') is?
RICHARD ROSS, FTG2
"Rich"
Wife: Nancy
6724 Hayes Tower Rd.
Gaylord, MI
Phone: 989 732 9576
E-mail: rbross@freeway.net
Served aboard the Fiske: December 1961 - March 1964
Retired from the military: September 12, 1964
Children: Michele and Rachel
Came aboard at Charleston Navy Yard and left her at the Brooklyn Navy Yard. I remember the yard workers finding ammo in the small arms locker with a cutting torch. She was the best ship ever.
BILL RYAN, PN1
"Bill"
Wife: Pat
43 Elder Dr.
Palm Coast, FL 32164
Phone: 386 437 4041
E-mail: bpryan50@yahoo.com
Served aboard the Fiske: August 1951 - March 1952
Career military retirement: 1955
Children: 2
Grandchildren: 4
Worked under CDR Richard Redmayne who was formerly the Engineering Officer aboard the USS Indianapolis [(CA35), sunk by Japanese torpedo's on July 30, 1945.
Back Topside
SAMUEL SAENZ, PN1
"Sam"
Wife: Mary
1813 San Jacinto
Victoria, TX 77901
Phone: 361 578 6344
E-mail: smsaenz@sbcglobal.net
Served aboard the Fiske: Oct 70 - Oct 73. Retired 6/16/79
Children: Samuel, Jr., Sonya, Sandy
Grandchildren: Lillian, Samuel III, Lucas
Reported aboard when Fiske arrived from North Atlantic, served three years in OX Division. Retired in '79 as PNC. Worked for Dupont for 15 years and retired again in 1996. It has been golf and fishing ever since. Will keep in touch and try to make the next reunion. Have three other ship reunions I try to keep up with.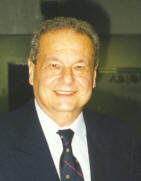 JAMES N. SAMARELLI, RD3
"Sam"
Wife: Josephine
1157 East 58th St.
Brooklyn, NY 11234-2509
Phone: 718 763 8964
Served on the Fiske: 2/49-4/52
Children: Felice & Jeannette
1 Granddaughter
LLOYD SANBORN, GMG3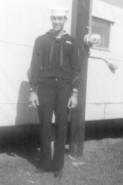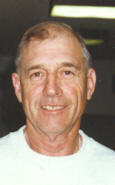 Wife: Judith
7 First Street
Portsmouth, RI 02871
Phone: 401 6831884
E-mail: lsan214235@cs.com
Served on the Fiske: 2/59-12/61
Retired from the Military: December 3, 1973
Children: Renae & Candice
1 Grandson
Served on board the Fiske during the Bay of Pigs Invasion and Cuba Missile Blockade. Also served in Vietnam in 1968/69.
JOHN SANDRY, MMFA / YN2
Wife: Joyce
728 Grayhawk Circle
Mankato, MN 56001
Phone: 507 381 8948
E-mail: katosandry@gmail.com
Served aboard the Fiske: September 1965 - May 1968
Retired from the Military: Retired as ISCS
Children: Michael and David
Looking back on it now, I realize how much fun it was fro a young 18 year old. Around the world cruise and then stuck at the south end of the Suez Canal are times I will always remember. Many good times with a lot of good guys.
DONALD SASIN, BT3
"DJ"
Wife: Dorothy
113 Indian Lane
Canton, MA 02021
Phone: 781 828 0285
E-mail:dindian5@hotmail.com
Left the Fiske: November 1973
Children: Amy, Martin
ALAN SAVAGE, MM2
Wife: Joanne
#15 Stebbins Hill
Lancaster, NH 03584
Phone: 603 788 4484
E-mail: asavage11@fairpoint.net
Served on the Fiske: 1970-1973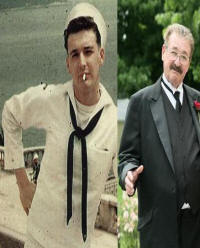 LOU SCHMEISKE, ET1
"Ski"
Wife: Candy
305 Watkins Rd., Lot 83
Horseheads, NY 14845
Phone: 607 739 0408
E-mail: ddr842et1@stny.rr.com
Served aboard the Fiske: Feb. 3, 1959 - May 9, 1962
Retired from the Reserves
Children: Bill, Sommer, David, Gretchen, April
Grandchildren: David Kody, Karly, Christopher
That ship was volunteered for every mission the Navy had. Ask Starcher, I served with him. We still had a good time.
THOMAS SCHREIBER, ETN2
2 Red Oak Road
Saint James, NY 11780
Phone: 631 584 5251
E-mail: tjschreiber@verizon.net
Served aboard the Fiske: January 1956 - March 1959
Children: Christopher, Joy Lyn
Grandchildren: Kimberly, Christina, Christopher, Zachary, Austin
Started with a Guantanamo cruise then a few Med cruises and a North Atlantic cruise with a stop in Scotland. Maintained the shipboard electronics with the help of Nigro, Starcher, Lindsey, Mabe, Ott and others. Great experiences.
ERNEST A. SCHUMACHER, SA
Wife: Kathleen (Kay)
8245 Jade Drive
Lodi, WI 53555
Phone: 608 6438585
E-Mail: shang@chorus.net
Served on the Fiske: 1/49-4/49
Retired 1 Oct. 1978 (AKCM) after 30 years
Children: Ernest, Linda, Cathleen, and David
3 Grandsons
USS Fiske was my first duty station out of boot camp. Homeport: Newport, RI
MARTIN M. SCHUSTER, EM3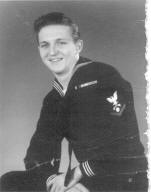 "Marty" Deceased in 1979
Wife: Olive
282 Van Winkle Ave
Hawthorne, NJ 07506
Marty's Son: David_Schuster@BD.Com
Phone: 973-427-3305
Served on the Fiske from Jul 49 to Apr 53 in Korea
Children: Susan, David, Sharon, Shelley, and Dwight
11 grandchildren
Letter Carrier for the US Postal Service for 25 Years
JOE SCHWING, STG3
Wife: Stephanie
7136 West Main St.
Lima, NY 14485
Phone: 585 766 0598
E-mail: jsschwing@gmail.com
Served on the Fiske: October 1966 - September 1969
Retired military: August 1, 1997
Children: Rachel, Alissa, Joy, Jonathan
Grandchildren: Cecelia, Zachariah and Malachi Miller, Brodie and Erinn Atkinson
The Africacruise, Boston Naval Shipyards, Guantanamo Bay and the real Med Cruise, as I look back, the Fiske was a very good experience. Going into the yards I acquired a Navy driver's license. It gave LCDR Reddick the opportunity to get me out of his sight. He put me on Armed Forces Police in Boston. I was a duty driver in Guantanamo and shore patrol driver in the Med. I also served 20 years in NY Army Nat'l Guard, activiated for Desert Shield & Storm. It seems I was fated for the Middle East. God Bless all my shipmates. God Bless the USA.
VINCENT SCOLA, RD3
"Vinnie:
Wife: Emilia
4274 Pinehurst Cir., # V6
Little River, SC 29566
Phone: 401 233 1630
E-mail: vses1958@aol.com
Served aboard the Fiske: November 20, 1954 - November 20, 1956
Children: 5 children
Grandchildren: 10 grandchildren
A shakedown cruise to Gitmo. Two Med Cruises. Lots of time in Newport, RI. During a storm we went aground in Newport.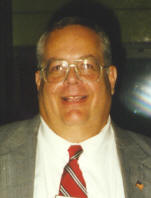 F. DENNIS SEAMAN, SFP3
Wife: Connie
50 Horizon Lane
Berkeley Springs, WV 25411
Phone: 304 258 3774
E-mail: ltds@live.com
Served on the Fiske: 1967-1969
Children: Caryn & Beth
Grandchildren: Paige and Hailey
GEORGE KEITH SEAMAN, STG3
"G.K."
Wife: Mimi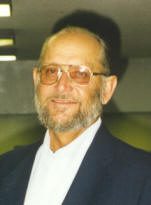 736 Wimbrow Drive
Sebastian, FL 32958
Phone: 772 388 2249
Served on the Fiske: 10/64-9/67
Children: Keith, Barbara, & Sean
2 Granddaughters & 2 Grandsons
Winter Address: 5031 5th Ave. #B-11, Key West, FL 33040, 305-295-3035
TOM SEAMARK, RD3
Wife: Gael
18685 Innsbrook #1
Northville Township, MI 48167
Phone: 248 596 0286
E-mail: cmrk842@yahoo.com
Served aboard the Fiske: April '62 - September '63
Children: Courtney, Aubert
Short time aboard, but long on memories. Could not have picked a better ship to serve on if I tried.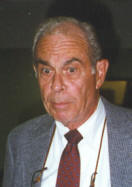 MOODY SEIBERT
Wife: Bunty
8929 S. Quebec
Tulsa, OK 74137
Phone: 800 825 5531
JAMES SHARROCK
P.O. Box 822
Bucyrus, OH 44820
Phone: 419-562-1217
RICHARD SHAW, MM2
Wife: Phyllis
3210 Park Rd.
Mt. Carmel, IL 62863
Phone: 618 262 7773
E-mail: rpshaw1@midwest.net
Served aboard the Fiske: December 1958 - June 1961
Children: Melinda and Scott
Grandchildren: Jacob, Raven, Tyler, Camden
I enjoyed the travel.
RUSSELL SHERIDAN, BT2
4800 Dolores Court
Cocoa, FL 32926
Phone: 321 632 3447
E-mail: teri2rts@bellsouth.net
Served aboard the Fiske: 4/30/71 to 1/7/72
Always interesting being in Boiler Rooms, and in Newport with the night life. Running over the sub you're playing war games with at 2200 approx. makes things real interesting. Also no collision alarm or any alarm. Sub crew very unhappy. Clamogore on display in Charleston, SC.
KENNETH SHEROW, CS3
"Ken"
Wife: Susan
165 Cockatiel Dr.
Jacksonville, FL 32225
Phone: 904 221 5881
E-mail: hummingbirdsjs@yahoo.com
Served aboard the Fiske: September 1964 - October 1966
Career military retirement date: December 30, 1980
Children: Ken, Jr., Lisa
Grandchildren: David, Kevin
I came aboard the Fiske in the yards in 1964 as a seaman and made 3rd class "stew-burner" while on board. Was aboard during Santo Domingo and Nam. Was at the Jacksonville 2001 Reunion but did not know anyone. Hope to hear from someone I knew.
BILLY SHIPMAN, SKSN
"Moonbaby"
Wife: Andrea
5378 Tenderfoot Dr.
Fontana, CA 92336
E-mail:
billboca59@msn.com
Served aboard the Fiske: December 1, 1977 - June 1, 1980
I served as a deckape the first year and half under BMSC McCarty. He made me grow up fast. He worked me to death too, ha ha. Mardi Gras in Mobile was awesome. I had a lot of great times on the Fiske and met some great men as well. I am semi retired now, married 28 years. If there are anuy of you deck apes still out there, drop me a line please.
SANDRA EHLERS SICILIANO, ETN2
"Sandie"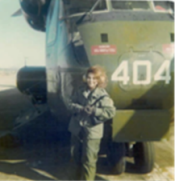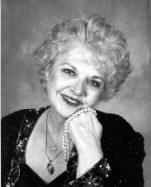 Spouse: Ralph
6528 Steeplechase Drive
Tampa, FL 33625
Phone: 813 920 6833
E-mail: misschopin@tampabay.rr.com
Served 1977 - 1979
Children: David Sutton
Grandchildren: Stephanie Sutton
TIMOTHY SIGGIA, RM2
"Tim"
Wife: Penny
145 Arbutus St.
East Hartford, CT 06108-2906
Phone: 880 289 1679
E-mail: pentimehct@aol.com
Served aboard the Fiske: April 1973 - September 1973
Retired career military: March 31, 1991
Children: Michael, Raymond, Robert
Grandchildren: Shayne, Brandon, Delaney
ALAN L. SMITH, MM1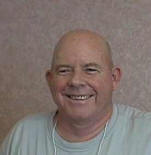 "Al"
Wife: Tina
96507 Susan Place
Brookings, OR 97415
Phone: 541 469 0360
E-mail: alansmith1@charter.net
Served aboard the Fiske: 1961 - 1966
ARNOLD SMITH, EM2
"Sparky" "Smitty"
Wife: Jeanne
105 Limestone Dr.
Sweetwater, TN 37874
Phone: 423 351 9095
E-mail: islandhopper01@webtv.com
Served aboard the Fiske: 1960
Retired from military: 1985
Children: Jesse Arnold, Kenneth, and Stepchildren
Grandchildren: Jason and Jamie Smith and Step-grandchildren
Enjoyed the Med Cruise's and met some great people.
DAVID WAYNE SMITH, BM3
"Smitty"
Life Partner: Tereza Medeiros
2128 Aquia Drive
Stafford, VA 22554
Phone: 540 720 2885
E-mail: smithdal@comcast.net
Served aboard the Fiske: October 1966 - Februaray 1970
Career Military Retirement: October 1989
Children: Karen
First experience away from Mississippi. Grew up onboard the Fiske. Met a lot of good people in my time onboard and would like to hear from some of my old shipmates. Distincely remember the "AFRICACRUISE-1967". Started out as a MED Cruise but the 6 Day War ensued and we were unable to return to the MED so we stayed in the Red Sea, Indian Ocean, and Persian Gulf and visited ports that I never imagined and toped it off by escorting the USS Forrestal CV-59 back to Mayport, FL and then transited on to Newport, RI through two hurricaanes. A truly memorable cruise. Still have the cruise book and flip through it from time to time.
WILLIAM SMITH, SN
"Smitty"
Wife: Judith
1851 Rowe Lane
Green Bay, WI 54303
Phone: 920 499 7160
E-mail: smitje49@hotmail.com
Served aboard the Fiske: Nov 61 - Nov 63
Retired military: March 1, 1983
Children: Kelsey
The Fiske was my first duty station. I spent the two years aboard working with the ET's in on-the-job status, i.e., I carried their tool boxes. After leaving the ship I took a break and the enlisted in the US Army. I spent 18 years in the Army and retired as an SFC/E7. I now work for Schneider National Trucking in Customer Service.
WAYMON W. SNELL, SOG2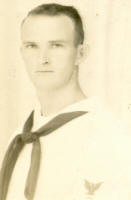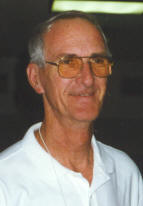 "Snell"
Wife: Eleanor M.
532 Sherwood Oaks Rd.
Orange City, FL 32763
Phone: 386 774 5558
E-mail: ews842@qmail.com
Served on the Fiske: 9/56-6/59
Retired 10-1989 (Broken/mixed service) USNR-DS1
Children: Gregory, Stephen, & David
Grandchildren: 6
USAF - Missile Systems 10/59-10/67, USNR 1980-1989 (Data Systems-Training)
Now totally retired and looking for a new home & location in 1997/8.
BERNIE SPESS, STG2
Wife: Deb
1501 Riding Trail Lane
Concord, NC 28027
E-mail:
bernie0106@gmail.com
Served aboard the Fiske: July 1978 - June 1980
Retired from the military: February 2, 1981
Children: Danny
ASW Division, the Caribbean was great.. Mardi Gras in Mobile, Albame That was a blast... Bayonne NJ.... what a nightmare...
ROBERT L. SPOTTS, DKSN
"Bob"
Wife: Lillian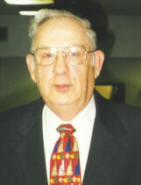 RR 1, Box 728
Gilmanton, NH 03237
Phone: 603 267 6034
Served on the Fiske: 1/49-3/50
Children: David & Deborah
1 Granddaughter & 1 Grandson
RICHARD L. SPRAY, EM3
"Dick"
Wife: RoseLee (deceased)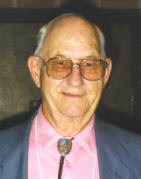 2334 Johnstown Alex Rd.
Alexandria, OH 43001
Phone: 614 924 5693
Served on the Fiske: 10/46-12/48
Children: Deborah, Susan, & Janet
3 Granddaughters & 7 Grandsons
JAMES SQUIRE, BT2
"Jim"
11 Riverside Drive, #24
Chelsea, VT 05038
Phone: 802 685 4426
E-mail: jimrae@innevi.com
Served aboard the Fiske: October 5, 1964 - July 31, 1969
Served a second tour on the Fiske: September 8, 1972 - August 7, 1974
GREGORY STAGG, GMG2
"Gregg"
Wife: Linda
6054 Creekside Way
Hamilton, OH 45011
Phone: 513 312 3443
E-mail: gcstagg@gmail.com
Served aboard the Fiske: February 1968 - February 1980
Children: Ryan, Jennifer
Grandchildren: Jack, Paige, Finn
Med Cruises and several Gitmo and Caribbean
RICK STAHURSKI, SK1
"Ski"
Wife: Louise
4365 Azalea Dr.
Macon, GA 31210
Phone: 478 477 4776
E-mail: rickstahurski@yahoo.com
Served aboard the Fiske: September 29, 1978 - June 5, 1980
Children: Stacy, Jenny, Rodney, Dusty
Grandchildren: Corey, Chandler, Sam, Katelyn, Rocco, Erin
Served as leading Petty Officer in S-1 Division under an outstanding Supply Officer, Lt. John W. "Duke" Highsmith. Really enjoyed the tour of duty in our wonderful "Port-of-Call" Bayonne, NJ. Hard to imagine after two years of seeing the World Trade Center towers from our vantage point in Bayonne that they are no longer there. Won't ever forget our change in Mardi Gras locations when we thought we were getting the bad end of the deal when we had to go to Mobile, AL instead of New Orleans. We had a blast because the New Orleans Mardi Gras was really watered down because of a police strike there. Mobile was great! Enjoyed my extra month on board Fiske after she became the Piyalapasa (Turkish Navy) as part of the turn-over crew. Won't ever forget the way the decks looked the day after turning over the ship to them. We had all the passageways and berthing space decks shined so well you could shave in them and the next morning the Turkish conscripts were pouring wax on the decks and running buffers on the wet wax making a real big mess. All in all it was a great career (retired as an LDO Supply Corps Lieutenant) and a great time on Fiske.
WALTER F. STANCIL, GMG3
"Frank"
Wife: Judy
319 Bargate Drive
Cary, NC 27511-5331
Phone: 919 467 7547
E-mail: fandjstancil@att.net
Served aboard the Fiske: June 15, 1959 - January 26, 1963
Children: Denise S., Pope, Teressa
Grandchildren: Daniel, Amber, Shane, Alex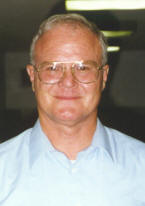 ERNEST G. STARCHER, ET2
"Ernie"
Wife: Mary (deceased 7/31/2009)
3525 Waverly Rd.
Williamstown, WV 26187
Phone: 304 375 3766
E-mail: mestarcher@suddenlink.net
Served on the Fiske: 10/56-1960
Children: Jayme Fife
Grandchildren: Jared Ryan Starcher Fife, Aiden Michelle Fife
I grew up on the Fiske. I went on as a boy, but came off knowing a lot more about life and how to be a good man.
DENNIS STEINBERGER, SOG2
"Denny"
Wife: Barbara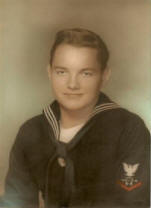 920 24 5/8 Street
Chetek, WI 54728
Phone: 715 859 2214
E-mail: denny920@charter.net
Served aboard the Fiske: July 1961 - December 1963
Children: David, Lynette
Grandchildren: Troy, Theresa, Samantha
I was aboard for the Cuban Missile Crisis, a Med cruise and several trips into and around the Caribbean. Won the "E" in 1963. I remember some very good times, and a very good football team that taught some lessons to the Marines from the USS Enterprise.
ROBERT E. L. ST. CLAIR, RDCS
"Saint"
Wife: Leota
114 SE Gilliland Rd.
Pensacola, FL 32507
Phone: 850 456 7603
E-mail: relstc@aol.com
Served on Fiske: Mar 58 through Dec 62. Retired from US Navy in 1968.
I got off the Fiske at the end of the Cuban Missile Crisis. Retired from Civil Service in
in 1990 as Superintendent of National Cemetery, Rosecrans, San Diego, CA.
Children: Randy, Annette, Albert, Etta, Mary, Josette
Grandchildren: 4 Granddaughters, 2 Grandsons
JOHN STEPHENS, BT3
2287 S.E. State Route 903
Princeton, KY 42445-8912
E-mail: btlpops@pepb.net
Served aboard the Fiske: August 10, 1972 - March 10, 1976
Retired military: April 1, 1992
This was my first ship, this is the command in which the Navy says I was born on, My first command, I will always remember my first CPO, It was Chief Lear. I came on board during a fast Cruise, My first job that day I reported onboard, in my dress blues, I went to Forward Fire Room, as 2jv phone talker until the fast cruise ended at 1430.
JAMES STEWART, GMG3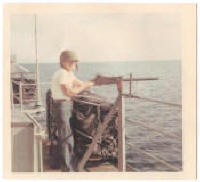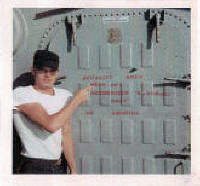 "Stew-baby"
Wife: Pauline
175 Teeters Loop
Dunlap, TN 37327
Phone: 423 949 8167
E-mail: hondo360@bledsoe.net
Served aboard the Fiske: December 1964 - February 1967
Children: Tim, Amy
Grandchildren: Patrick, Asher, Anna, 2 greats: Jack, Alisa
Aboard the USS FDiske DD842 was a memorable time. I was in the AS Div., Asroc crew. Taught me to grow up and teach me to respect others. Loved the Around The World Cruise, proud to have served in Viet Nam War, Many, Many Friends. God Bless All Vetrans: Jim
MICHAEL STOCK, E-5 (2ND CLASS PO)
"Mike"
Wife: Deanne
1196 Lee Road
Snellville, GA 30039
Phone: 770 761 5663
E-mail: mwstock@comcast.net
Served aboard the Fiske: December 1965 - August 1967
Children: Todd
Grandchildren: Claire, Erin, Michael Joseph
I was in the Radar room. I ran the ECM gear and surface radar. Onboard I fished as much as possible.
ROBERT L. SUNDIN, RM3
"Bob"
Wife: Ginny
108 East North St.
Mason, OH 45040
Phone: 513 398 1320
E-mail: rsundin@aol.com
Served aboard the Fiske: November 1945 - July 1946
Children: Stephen, Gary, Brian, Dale
Grandchildren: too many to name - 19 of them
Nothing outstanding except during the shakedown cruise in the Caribbean in 1946 we almost crashed into another ship during exercises.
MIKE SWAN, BT3
"Swanny"
Wife: Cindy
6358 Walnutgrove
Loves Park, IL 61111
Phone: 815 633 4349
E-mail: swerfy@aol.com
Served aboard the Fiske: March 1977 - June 1980
Retired career military: June 1982
Children: Sarah
Reading through the profiles and comments and seeing some of the pics of guys I served with I thought I would say hi to you guys and let you know that I was still kickin. We had some unforgettable times on that "TIN CAN".
Take care and drop me a line sometime.
KIRK SWARTFIGUER, BT3
"Skinky"
Wife: Janice
D28 Hickory Lane
Hillside Colony
Stillwater, NY 12170
Phone: 518 664 4913
E-mail: kswartf1@nycap.rr.com
Served aboard the Fiske: October 1972 - July 1976
Children: Jason, Heather, Travis, Shawn
Grandchildren: Katherine
The steam drum on boiler 4 is painted like a Bud can. Done by Richard Didyouing in 1974. I had a lot of good times on the Fiske. Cruised the Mid-East, the Med, and the Virgin Islands. Got on board in Newport, RI and stayed on when she went to reserve class in Bayonne, NJ. I still stay in contact with Norman Eastwood ("Stormy Normy").
RICHARD SWEET, BT3
"Dick"
Wife: Clara
22605 42nd Place S
Kent, WA 98032
E-mail: richardandclara@msn.com
Served aboard the Fiske: January 1969 - June 1972
DONALD SYVERSON, RM3
"Big Sy"
Wife: Theresa
309 N 5th Street, P.O. Box 321
Kerkhoven, MN 56252
Phone: 320 264 5201
E-mail: dandtsyverson@tds.net
Served aboard the Fiske: 1965 - May 1967
Children: Melissa, Jennifer, Christiane
I enjoyed all the travelling the Fiske did. If I had it to do again, I would. Many fond memories. Lots of good and lasting friends.
JAMES SZAFAREK, MM3
"Stretch"
Wife: Karen
5860 Merle St.
Toledo, OH 43623
E-mail: szafarek@bright.net
Served aboard the Fiske: January '72 - December '72
Children: Kristy, Holly
I remember taking on water on my first cruise because the patches from the submarine collision leaked; the fire we put out at the yards in Boston before the Fire Dept. got there; and driving my rented motorcycle off the pier during our visit to St. Thomas, VI. Worked in the after engine room with all the other "ex-nukes".
Back topside