Back topside
JESS TAYLOR, MM2
"Taylor"
1458 Highridge Ave.
Daytona Beach, FL 32124
Phone: 386 566 9498
E-mail: jtaylor290@cfl.rr.com
Served aboard the Fiske: March 1959 - June 1961
Children: Lisa, Chris, Spencer, Charles
Came aboard from MM school. Made two Med and one Arctic cruise's. Worked in B4.
WILLIAM TAYLOR, SOG2
"Bill"
Wife: Dolores
P. O. Box 1024
Cortez, CO 81323
Phone: 970 882 1501
E-mail: btaylor@fone.net
Served aboard the Fiske: August 1962 - February 1964
I was aboard for the Cuban Missile Blockade and the Med Cruise. Missed movement when the Fiske left Mayport for the Blockade and was flown out to the Enterprise for high-line transfer. I had a good time and of the four destroyers I served on, it was the best, not the newest.
JOHN TEGINS, IC1
Wife: Eileen
38 O'Connell Court
Great River, NY 11739
E-mail: jtegins@optonline.net
Served aboard the Fiske: 1953 - 1955
MICHAEL TELAAK, E3
"Mike"
36 Oakhill Dr.
Hamburg, NY 14075
Phone: 716 649 2609
E-mail: mtelaak@webtv.net
Served aboard the Fiske: Oct '69 - Dec '69
Children: Leah, Jessica
I was in 2nd division, gunners mate. I was only aboard for a short time and was injured when PYRO locker exploded. I would love to hear from anyone that remembers me. God Bless America.
ERROL J. TERRELL, Lt. JG
Wife: Marilyn
591 Three Mile Hill Rd.
Middlebury, CT 06762-1615
Phone: 203 758 2165
E-mail: nsd3-12l@live.com
Served aboard the Fiske: Spring '55 through Fall '57
Retired military: 1987 Captain
Children: Douglas, Craig, William, Wayne
Grandchildren: Cheryle, Desiree, Dakota, Samantha, John Henry
A city youngster reported on board...
A worldly-wise sailor left!
DANIEL TERRICK, RD3
618 Louann St.
Pittsburgh, PA 15223
Phone: 412 782 3850
E-mail: dterrick.618@comcast.net
Served aboard the Fiske: October 1966 - September 1967
Children: Robin, Dawn
Grandchildren: Sullivan
Looking back on my time on board the Fiske, I wish I was more mature and had valued my experience more at that time. It was only for a short time but the memories will always stay with me: Puerto Rico, the African cruise, the "Six Day War" and general quarters, Esst Coast of Africa, Persian Gulf, becomming a Shellback, escorting the Forestall back to the states, and the hurricane. I am proud I made RD3 just before leaving the Fiske and proud to be a "Tin Can Sailor".
RONALD W. TERRY, GMG3
"Ron"
Wife: Diane
62 Fonda Rd.
Cohoes, NY 12047
Phone: 518 233 1459
E-mail: rterry1@nycap.rr.com
Served aboard the Fiske: Nov 65 - Feb 69
Children: Renae, Robin, Ron, Jr.
Grandchildren: First is due in mid-January 2002
Will retire from Verizon (New York Telephone) on December 29th after 32 years and 10 months as central office technician.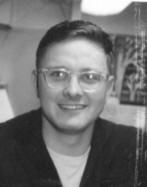 CHARLIE M. THOMPSON, QM2
"Tom"
Wife: Barb
117 Park Place
Panama City Beach, FL 32413
Phone: 850 630 4360
E-mail: bcatpcb@gmail.com
Children: Jon, Jason, & Jacob
7 Grandchildren
Retired 7-2-1999 after 35 years with Taylor Corporation.
ED TIGHE, RD/OS2
"Bones"
Wife: Linda
501 Walnut St.
Saugus, MA 01906
Phone: 781 233 8522
E-mail: fisher501@comcast.net
Served aboard the Fiske: January 1971 - March 1974
Children: Kellie, Andy
Grandchildren: Reagan
I have fond memories of my time onboard the Fiske. I still keep my shellback card in my wallet. As I recall, we were always underway. We made a middle east cruise in '73 and were a few days steaming from Vietnam when the crease fire was declared. I think it was in '72 when we were involved in a collision with the sub USS Clagmore. I believe it made the national news. I recently retired with 37 years of service from the Mass Bay Tranportation Authority as a Bus Operations Instructor.
TIMOTHY TIMLIN, RD2
"Tim"
Wife: Jean Ann
7888 Covington Ave.
Glen Burnie, MD 21061-4800
Phone: 410 760 6145
E-mail: tgtimlin@verizon.net
Served aboard the Fiske: Spring of 1959 - Spring of 1960
Children: Tim Jr.
Grandchildren: Emily, Lauren and Rachel
I remember my first morning aboard the Fiske. I had the bottom bunk just above the lockers. At the first stroke of reveille this lunatic ET named Schmeiske jumped from the top rack and started trying to open his locker and berating all who would not get up in time (me). We became good friends and had a lot of good times together.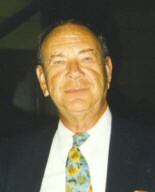 JOHN R. TOBI, LTJG
"John"
Wife: Liz
724 Klondike Drive
Buffalo, WY 82834-2527
Phone: 203 226 3074
Served on the Fiske: 9/53-1/56
Children: Donald & Steven
2 Granddaughters & 2 Grandsons
JOHN W. "BILL" TORRENCE, JR, SN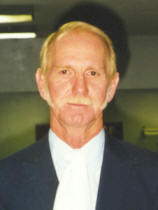 Wife: Marcia
3930 San Remo Dr.
Jacksonville, FL 32217
Phone: 904 731 7074 or 904 733 7516
Served on the Fiske: 3/62-2/64
Children: John W. III & Belinda
2 Granddaughters & 2 Grandsons
THOMAS TOWERS, Ensign
"Tom"
1000 W. Jonathan Lane
Milwaukee, WI 53217
Served aboard the Fiske: Oct '62 - Feb '64
I came aboard the Fiske as my first duty station after OCS. I arrived on a Friday and on Saturday morning we left for the Cuban Crisis. We spent 30 days at sea, operating with the USS Enterprise. Left the ship when it went into the Brooklyn, New York shipyard for FRAM conversion in early '64.
JAMES TROTTER, QM1
"Jim"
Wife: Lori
1927 Inkberry Lane
Bensalem, PA 19020-4437
Phone: 215 245 7769
E-mail: lsc4jt@aol.com
Served aboard the Fiske: March 15, 1977 to October 1978
Children: Cassandra, Caryn, Stephanie
Grandchildren: Karynsa, Brian, Jermey
I went aboard the Fiske in Boston. Unfortunately, I became sick and had to leave the Fiske and spend time in the Philadelphia Naval Hospital. Then I went to a minesweeper.
RONALD TYLER, ET2
Wife: Anita
2451 Petaluma Blvd N
Petaluma, CA 94952
Phone: 707 775 3056
E-mail: ronald.tyler@attbi.com
Served aboard the Fiske: March '53 - March '55
Children: Mike, Robin
Grandchildren: Nicole, Christopher
Shakedown in the Caribbean, Operation Mariner, England, Med cruise, etc. Another re-fitting in the Boston Navy Yard. Three hurricanes, one in Newport harbor. We rammed the carrier Wasp. Got the Atlantic "E" and were always a "Flag Ship". Many great shipmates. ET school at TI. Got me a job at IBM. Now a retired computer tech.
Back Topside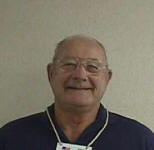 RICHARD ULMEN
"Dick"
3453 Flanders Road
Three Mile Bay, NY 13693
Phone: 315 649 5314
E-mail: usnddr@aol.com
Back Topside
BILL VAILLANCOURT, LTSN/BMSN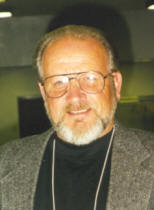 "Val"
N11325 Dereg Road E.
Tomahawk, WI 54487
Phone: 414 425 5850 or 262 370 1382
E-mail: billval1943@yahoo.com
Served on the Fiske: 3/61-3/64
Children: Keith, Troy
Grandchildren: Brittany, Troy Jr., Zack, Billy Ann, Meadow
When I boarded the Fiske they were the best and fun days of my life, that I will never forget. The buddies I boarded ship with are the same buddies I left the ship with, and are the ones I still have to this day. I will never forget the jokes, stories and memories I had on the USS Fiske DDR 842!!!!!!
DONALD VALENTINE, ST2
"Don"
Wife: Diane
P. O. Box 0676
Waukesha, WI 53187-0676
Cell Phone: 262 349 0725
E-mail: valentine.stc@att.net
Served aboard the Fiske: July '62 - July '63
Children: Suzy, Margi, Peter
Had a wonderful time!
JOSEPH VALINOTI, RMC
"Joe"
Wife: Paula
5309 Bogue Dr.
Oriental, NC 28571-9427
Phone: 252 249 1655
E-mail: joesaill@gmail.com
Served aboard the Fiske: 1974 - 1975
Retired military: September 1, 1996
I served on the Fiske as a member of the Reserve crew when she was homeported at MOTBY and made Chief while aboard.
BRUCE VAN BELLE, Captain
Wife: Phyllis
2933 W. Gibbs Rd.
Virginia Beach, VA 23457
Phone: 757 421 9167
E-mail: vanbelle@erols.com
Served aboard the Fiske: September 1973 - April 1976
Retired from military: October 1, 2000
Children: Robert, Eric
The Fiske was my first ship. I served as Damage Control Assistant from 1973 - 1976.
ROBERT VANCE, ETSN
Wife: Florence
708 Adams Drive
Crestview, FL 32536
Phone: 850 689 8033
E-mail: revansr@cox.net
Served aboard the Fiske: January 1949 - August 1951
Children: Colleen, Philip, Rob
Grandchildren: Ryan, Tyler, Katie
Served on the Fiske during the Korean War; 3 years volunteered and one year donated by Harry. Was active in countermeasures at the small compartment by the quarterdeck during that time. Transferred to the USS Herrmann to complete my tour at Boston Navy Yard.
LOUIS VAN EYKEREN, BT2
"Ike"
Wife: Kimberly
1498 Rancho Navarro St.
Henderson, NV 89012
Phone: 702 434 9533
E-mail: vaneykeren@aol.com
Served aboard the Fiske: March 6, 1956 - December 8, 1958
Children: Michael, Jayne
Grandchildren: 4
Great experience. Can fill you in on 1956 & 1957.
JOHN VANKOUWENBERG, SOG3
"Van"
Wife: Sharon
297 Old Embreeville Road
Jonesborough, TN 37659
Phone: 423 913 1201
E-mail: johnvank@embarqmail.com
Served aboard the Fiske: October 1962 - May 1964
Career military retirement: February 28, 1994
Children: Victoria, John
Grandchildren: Rebeca, John Mikel, Nicholas
I came on board the ship by helicopter from the "Big E" during the Cuban Crisis as an 18 year old kid. I mostly remember the Med cruise and ports of call in the Caribbean. The Sonar Gang was one of the best bunch of guys one could be stationed with, as well as the RM's. I got out after my first enlistment and waited 14 years to re-enlist and then finished as a Storekeeper. My fondest Navy memories are still of my time on the Fiske.
I have been married to the same girl for over 42 years and life has been good with much of the Navy travel still in my blood since we have lived coast-to-coast and some places in between.
We do plan to get to a Reunion again soon.
BILL VAN VUGT, SO1
Wife: Ruth
3630 Meadow Court NE
Rochester, MN 55906
Phone: 507 289 8449
E-mail: billvanvugt@gmail.com.
Served aboard the Fiske: December 1956 - December 1958
Children: Bill, Jill
Grandchildren: Michael, Aaron, Nichole
I came on board in December 1956 while the Fiske was in the Boston shipyard. My first cruise was a Gitmo Bay shakedown followed by a Midshipman cruise to the Med. In the fall of 1956 we were on a NATO cruise to the North Atlantic. I left the Fiske in November of 1957 to attend school in Key West. On my return trip to the ship I wrecked my motorcycle and ended up in an Army hospital in North Carolina. When I was released from the hospital I was reassigned to a Helicopter squadron, HS9, in Quonset Point, RI. I was discharged as an SO1 and entered college, graduating with a degree in Electrical Engineering, and spent the majority of my career with IBM.
Some of the people I remember in the Sonar gang were Dick Jurgens, Weymon Snell, Chuck Amberger, Bill Webb, Bailey, and our division officer, Jim Tullis. Some of the spelling of names may be incorrect: my apologies. One of the memorable times with the Fiske was the time we traded cigarettes for a day long cab ride in Naples. We went to Pompei and Sorrento as well as numerous stops in Naples for the sum of $8.00. I have many fine memories of the USS Fiske and the crew.
ROBERT W. VICTORY JR., BT3
"Vic"
Wife: Linda
25 4th Avenue
Oswego, NY 13126
Phone: 315 216 6892
E-mail: rvictoryjr@twcny.rr.com
Served aboard the Fiske: 1964 - 1966
Boarded the Fiske when it was in dry dock in the Brooklyn Navy Yard in 1964. Stayed with her to GTMO Bay Cuba, Santa Domingo Crisis, and the "Around the World Cruise" and Viet Nam war zone in 1965 and 1966 in the Boiler Room.
RICHARD VOGEL, MMFN
"Admiral Vogel"
46 W. Queen Lane
Philadelphia, PA 19144
Phone: 215 951 2094
E-mail: admiralvogel@aol.com
Served aboard the Fiske: October 1952 - March 1954
Children: Regina, Stephen, Carolyn, Joanne
Grandchildren: Sara, Nicholas, Austin, Georgia, Clayton, Megan, Michael, Marin
Re-called from previous duty aboard the USS Doyle (DMS34) for the Korean War.
STANLEY VOGT, SOG3
"Stan"
Wife: Krys
5042 Strawberry Pines
Comstock Park, MI 49321
Phone: 616 647 0259
E-mail: stanleyvogt@comcast.net
Served aboard the Fiske: 1962 - 1963
Came aboard in '62 just before the Med cruise and left in '63 in Brooklyn for FRAM conversion.
Back Topside
JIM WACHOWICZ, FTG2
Wife: Deborah
55 Rosedale Blvd.
Amherst, NY 14226
Phone: 716 838 1583
E-mail: jwachowicz@yahoo.com
Served aboard the Fiske: 1968 - 1970
Retired from military service: 1970
Children: Michael, Amanda, Jessica
Grandchildren: Isabella
I remember Med cruise, Gitmo, Boston, a good time was had by all.
MERLE G. WAGNER, RD3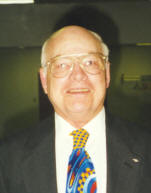 "Wags"
Wife: Jennifer
1913 Garling Drive
Bloomington, IL 61701
Phone: 309 663 6670
Served on the Fiske: 11/54-6/56
Children: Jeffrey, Dennis, Julia, & Jill
ROBERT G. WAGNER, FN
"Wagner"
Wife: Georgina
5882 N.W. 62nd Avenue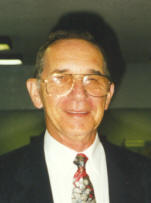 Ocala, Florida 34482
Phone: 352 622 1738
E-mail: pobob01@yahoo.com
Served on the Fiske: 11/47-5/50
Children: Otis, Robert S., Brent
4 Granddaughters & 1 Grandson
WILLIAM WAGNER, SN
"Bill"
Wife: Janet
106 Rue Max St.
Pensacola, FL 32507
Phone: 850 456 9867
E-mail: yncwag@aol.com
Served aboard the Fiske: December '54 - December '56
Retired from the military: November 1, 1973
Children: William, Diana
Grandchildren: Bryan, Jessica, Ursula, Cynthia, Jennifer
Was assigned to the Sonar group. Worked for SO1 Curtis. Also in the gang were SO1 Johnson, SO2 Mooshian, SO2 Patenaude, SOG3 Emile Minchak, SN Bill Hogan. Re-assigned from Fiske to Fleet Sonar School Key West where I changed my field to YN. I recall LT George Eidsness and ENS George Post fondly. Two fine leaders.
HOWARD B. WALDENSTROM, SN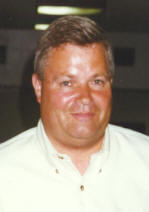 "Wally"
Wife: Maureen
208 Dickie Ave.
Staten Island, NY 10314
Phone: 718 448 7485
Served on the Fiske: 6/59-1/61
Children: Eileen
1 Granddaughter & 2 Grandsons
WESLEY WALKER, JR., SOSN
"Wes"
Wife: Monteen
447 Walker Ln.
Ringgold, GA 30736
Phone: 706 965 9885
E-mail: wfwalker@catt.com
Served aboard the Fiske: October 26, 1950 - March 20, 1952
Children: Rick, Susan, Jim, Fred
Grandchildren: Brandy, Amber, April, Kristy, Keith, Adam, Blake, Travis
My first real cruise in the Navy. Around the world trip with a stop over in Korea for a little war effort.
EUGENE (KIRTLEY) WALLING, CAPTAIN (O-6)
"Kirt"
Wife: Grace Ann Hall
3460 Polk Ave.
Ogden, UT 84403
Phone: 801 392 5162
E-mail: ekw84403@aol.com
Captain of the Fiske from July 11, 1969 to 1971
Retired career military: 1978
Children: David George
Grandchildren: Jeffrey S., Jessica R., Benjamin M., Michelle M., Michael T., William Alexander J., Alexandrea E., Braden R.
(I am David Walling, son of Kirt Walling, wanting to list my father with organization like yours on ships that he served.)
MICHAEL WALSH, BM3
Wife: Deborah (Debby)
3070 Valley Overlook Dr.
Dayton, VA 22821
Phone: 540 867 9724
E-mail:
1mkwalsh@gmail.com
Served aboard the Fiske: Spring 1970 - August 1971
RICHARD WARDEN, RMSN
"Dick"
Wife: Josephine
25789 Powell Road
Brooksville, FL 33460
Phone: 352 797 9374
E-mail: djwarden@atlantic.net
Served aboard the Fiske: January 1949 - March 1952
Children: Richard, Jeffrey, Gary, Sandra Jo
Grandchildren: Elizabeth, Alecia, Amber Brittney, Mike, Gary, Breannia
This was a great ship and I was proud to serve aboard her as a QMSN and RMSN.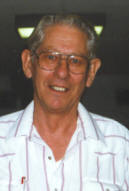 CRAIG K. WARFIELD, MM1
Wife: Amie
4717 Newgate Ct.
Va. Beach, VA 23455
Phone: 757 460 1765
Served on the Fiske: 4/61-9/64 Retired 8-1977
Children: Craig K., Jr. & Alan J.
3 Granddaughters & 1 Grandson
GLENN WARREN, CS3
Wife: Jeannine
1129 Cambridge St.
Natrona Heights, PA 15065
Phone: 724 224 9635
E-mail: gjw@bellatlantic.net
Served on the Fiske: 8/65 - 9/66
Children: Tracey, Jeffrey, Timothy
Grandchildren: Jacob, Evan
Joined the Fiske in time for the Vietnam Cruise. Became a Shellback aboard during our around the world cruise. Transferred to the USS Little Rock about 15 days after returning from Viet Nam. This was a great crew that I served with. Many good memories.
JAY WARREN, QM1
Wife: Tova
429 Palace Court
Hampton, VA 23666
Phone: 757 827 5364
E-mail: abaav@aol.com
Served aboard the Fiske: 13 November 1978 - 26 December 1979
Retired from the military: 31 August 1989
Children: Shula and Yoni (LT. Y.M. Warren, USN, ChC)
Grandchildren: Calanit
I came to USS Fiske from a new commission Spruance class tin-can. Made voyages to the Caribean and Hallfax, NS. I transferred off to go to sshore duty but they brought me back for a few days to bring the ship from Norfolk to Philly for the DesRon change of command, but we got snowed-in before we sailed.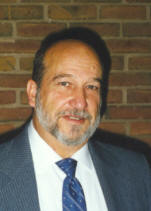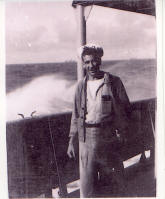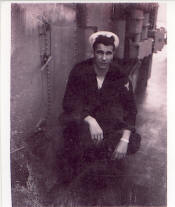 KENNETH C. WARREN, FT3
"Skinney"
Wife: Mary
7738 7th Ave.
Kenosha, WI 53143
Phone: 414 652 4086
Served on the Fiske: 11/54-7/58
Children: Dean, David, Dennis, & Daniel
7 Granddaughters & 4 Grandsons
CHARLES WEIGAND, RMCS
"Chuck"
PSC41 Box R825
APO AE 09464
E-mail: cjwdaffodil@aol.com
Served aboard the Fiske: 1978 - 1980
Retired from the military: 31 MAY 1983
Very busy time as we acted as a "regular" Navy ship with half the crew reserve training ship. Great bunch of guys to work with. Helped prepare the ship for turn-over to the Turkish navy.
PHILIP WEILER
3 Otterhill Ct.
Sussex, NJ 07461
Phone: 973 702 7190
Served aboard the Fiske: '75 - '77
HOWARD WEISS (FEINBERG) - See HOWARD FEINBERG
RICHARD WHEALTON, Lt. JG
"Rick"
Wife: Debi
1047 Standish Drive
Turnersville, NJ 08012
Phone: 856 232 0090
E-mail: rwwhealton@comcast.net
Served aboard the Fiske: Dec '75 - Apr '79
Children: Eric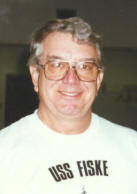 AL WHITAKER, SM2
"Whit"
Wife: Alice
1674 Bella Vista Way
Port Saint Lucie, FL 34952
Phone: 201 661 1426
E-mail: alwhit@aol.com
Served on the Fiske: 1961-12/63
Children: ToniAnn
1 Granddaughter & 3 Grandsons
I really enjoyed my duty time. I've made life-long friends with a few of the men on board. Great ship and am honored to be a member.
PHILIP WHITEBAY, HT2
E-mail: whitebay@optonline.net
Served on the Fiske: October 13, 1978 - June 5, 1980
The Fiske was my second ship. We did go to some great ports for some good times: San Juan, St. Thomas, Mobile, Alabama for Mardi Gras, Halifax, Nova Scotia, Miami, Annapolis, Boston. I stood watch in the Main engine room running the evaporators where I drank some of the worst coffee of my life.
RICHARD WHITENIGHT, YN2
810 Senior Creek Dr., Apt 8102
Arlington, TX 76010-1951
Phone: 817 925 1075
E-mail: rwhitenight2004@gmail.com
Served on the Fiske: September 14, 1977 - May 8, 1980
"Sed populus patria recipers, uno modo aut altero." Vietnam - October 1968 to October 1970.
I came on board after having been on the USS POWER DD 839 for about 3-1/2 months, due to the POWER being decommissioned. I was a YN3 to start out, working in Ship's Office and advanced to YN2, before the bar pizza's at 39th St bar did me in. It could have been Three Brother's Pizza also. Now sure how many of you remember a Wave by the name of Kim Ruby, who was stationed at MOTBY. I found out that she became RM1, served 15 years in the Navy, before sadly being killed by husband, Juan Roman, in April 15, 1995. She was a beautiful lady.
JIM WILDER, EN2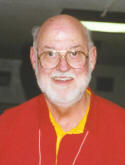 Wife: June
717 River Strand
Chesapeake, VA 23320
Phone: 757 549 1272
Served on the Fiske: 12/54-5/57
Children: James & Rebecca
2 Granddaughters & 2 Grandsons
JOHN WILLIAMS, MM3
10400 Warren Rd.
Glen Allen, VA 23060
E-mail: John_R_Williams@dom.com
Served on the Fiske: April 1969 - August 1969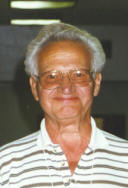 PAUL R. WILSON, SR. FIC
"Willy"
728 Nolder Dr.
Lancaster, OH 43130
Served on the Fiske: 10/46-10/47
Children: Paul Jr., Cynda Kay, Robert, Kraft, & Wilson
5 Granddaughters & 4 Grandsons
Retired Letter Carrier
JIM WINKLER, RM3
"Wink"
Wife: Nicole (deceased)
16640 E. Berry Lane
Centennial, CO 80015
Phone: 303 406 8319
E-mail: tontonwink@gmail.com
Served aboarad the Fiske: November 1956 - July 1958
Retired from the military: March 1, 1981
Children: Daniel, Erica
Grandchildren: Sarah, Emily, Alexander, Nicolas, Giselle
ALTON WINNER, EMP3
"Jack"
Wife: Judy
120 Nantucket Drive
Cherry Hill, NJ 08034-3317
Phone: 856 429 4825
E-mail: jwinner1@verizon.net
Served aboard the Fiske: November 3, 1954 - October 26, 1956
Children: Linda, Jennifer, Sarah, Rebecca
Grandchildren: Zachery, Jacob, Quinton
I had a great experience, visited many places, met some great friends and it seems like it just happened.
JAMES WOOD, E2
"Woodie"
Wife: Diane
2296 Jerry Ave.
Newton, NC 28658
Phone: 828 465 7191
E-mail: jamesfwood5453@yahoo.com
Served aboard the Fiske: June 5, 1975 - February 21, 1976
Children: James and Daniel
Enjoyed the short time that I spent aboard the USS Fiske. Will always remember the good time that I had with all my ship mates.
RON WOOD, FN
"Woody"
Wife: Terry
13634 Easy Street
Hudson, FL 34669
Phone: 727 856 4811
E-mail: roninfla40@hotmail.com
Served aboard the Fiske: Mar '78 - Dec '80
Children: Ron Jr., Natalie, Philip, Holly
I served aboard the Fiske from 78-80 at first standing watch in Main Control, then later transferred to the "A" gang. I remember a lot of the old faces and have quite a number of photos of the ship and crew during that period.
WILLIAM A. "BILL" WOLVERTON, DK3 "Wolf" or "Hill Billy"
Wife: Penny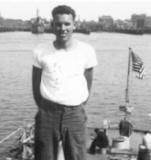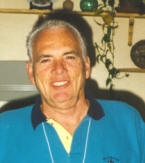 303 Elm St.
Clarksburg, WV 26301
Phone: 304 624 3188
E-mail: bpwolv@gmail.com
Served on the Fiske: 2/53-11/56
Children: Kelly Lynn & Beth Ann
1 Grandson, deceased 10/95
BS degree from Fairmont State College, employed with Allegheny Power from 4/62-8/93. Staff member in Employee and Customer Relations.
One of two Fiske sailors who couldn't swim back to the ship after being AWOL at Fleet Landing (San Remo, Italy).
DONALD WRIGHT, YN3
Wife: Fay
108 Essex Drive
Summerville, SC 29485
Phone: 843 875 3511
E-mail: dwright4@sc.rr.com
Served aboard the Fiske: October 1973 September 1974
Retired career military: September 1993
Children: Tobi
Grandchildren: Eric, Andrew
Came aboard from the R.K. Huntington decommissioning. Enjoyed the 1974 Med cruise. Hated spray painting the ship's office robin's egg blue. Discharged from the Fiske after my two-year mandatory service (draft) was up. Realized I missed the life and signed back up until retirement.
GARLAND WROIGHT, BM3
"Dad"
1605 Plum St., P.O. Box 1106
Baker City, OR 97814
Phone: 541 523 1686/541 403 0635 Cell
E-mail: gwrightfish@msn.com
Served aboard the Fiske: March 1949 - March 1952
Children: Larry, Ginny
Grandchildren: Todd, Stephanie, Jody, Seth
Played on the Ship's basketball team. We played in the All Navy tournament in Norfolk, VA. Went on the round the world trip, stopping off in Korea, where we lobbed a few shells.
GERALD WUEBBEN, FT2
"Jerry"
Wife: Maria
2525 Wortham Dr.
Rochester Hills, MI 48307
E-mail: jwuebben1@yahoo.com
Served aboard the Fiske: 1961 - December 1963
Career military retirement: December 1963
Children: Michael, Regina, John, Anthony, Gabriel
Grandchildren: Tristan, Brendan, Rio, Asya, Willis, Whitney, Diego
Back Topside
Back Topside
RUSSELL YOHO, RDSN
"Russ"
Wife: Barbara
7 Lakeside Drive
Atkinson, NH 03811
E-mail: Tincan842@aol.com
Served on the Fiske: 8/66 to 2/68
Sons - Douglas & Russell Jr.
Happy to find this site, many good memories from just a short time slot in my life.
Back Topside
RONALD ZALONE, IC3
"Ronnie"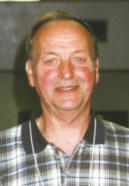 Wife: Maryann
67 Catlin St.
Auburn, NY 14779
Phone: 315 253 6767
Served on the Fiske: 5/53-1/55
Children: Patrick, Michael, Ronald, & Margery
3 Granddaughters & 7 Grandsons
WILLIAM ZANDERS, ENFN
Wife: Mary
P. O. Box 60242
North Charleston, SC 29419
Phone: 843 863 1104
E-mail: zanman48@yahoo.com
Served aboard the Fiske: March 14, 1974 - February 10, 1976
Career military retired on: May 1, 1992
Children: Deltreicia, Aubrey, Arthur
Grandchildren: Asis, Tyreese
I served on board the Fiske from '74-'76. I was assigned to R-Div, A-Gang. I made a Med cruise in '74, the trip to Halifax, Portland, and those trips to Eaele to load ammo.
Back Topside