RICHARD KARCHER, SKSN
231 Blaine Avenue
Racine, WI 53405
Phone: 262 638 2528
E-mail: hondo09@hotmail.com
Served aboard the Fiske: November 1958 - August 1960
Had a great time, saw a lot of the world and really enjoyed the experience. Of course, it was nice to get back to civilian life, which lasted until 1979 when I joined the Army Reserves. I got out in 1993 as a Staff Sergeant, E-6 in Supply.
JOHN KAVANAUGH, LTJG
Wife: Charlotte (deceased)
3805 East Terra Court
Spokane, WA 99223
Phone: 509 443 2415
E-mail: john_kavanaugh@mac.com
Served aboard the Fiske: June 1953 - April 1956
Children: Kevin, Kathleen
Grandchildren: Ashley, Sean, Matthew, Liam
FRANKLIN KEIRLE, QM3
"Frank"
E-mail: kvcrafty@gmail.com
Served aboard the Fiske: January 2, 1954 - 1957
DON KELLY, STG2
Wife: Pam
2691 Goldstream Rd.
Fairbanks, AK 99709
Phone: 907 457 1675
E-mail: pamjo@alaska.com
Served aboard the Fiske: June 1977 to Decommissioning
Children: Jakob
Served in the ASW Division with Surber, Halke, Coppeck, Sloan, Waters, and Deal. Had a lot of great times cruising around the Caribbean and up and down the East coast, even to Mardi Gras in Mobile, Alabama. Drop a line if you remember these times!
RICHARD KIENERT
Wife: Maxine
691 Leighton Rd.
Waupaca, WI 54981
Phone: 715 258 3522
DICK KINSLEY, LT.
Wife: Carol
509 Kings Neck Cove
Virginia Beach, VA 23452
E-mail: dickkinsley@verizon.net
Served aboard the Fiske: Summer 1964 - Summer 1966
Retired military: Januaray 1983
My Fiske days were often challenging, sometimes hair-raising and always memorable. I wouldn't trade them for anything.
DONALD KIRK, MM3
"Don"
Wife: Debra
HC 72 Box 184 AA
Mountain View, AR 72560
Phone: 870 585 2540
E-mail: sylamorelodges@mvtel.net
Served aboard the Fiske: 1952 - October 1, 1954
Children: Nancy, Steve, Howard, Sheran, Jeff
Grandchildren: 10 grandchildren and 1 great-granddaughter
TED T. KLOS, JR., RDSN
759A McCord Street
Westhampton Beach, Long Island, NY 11978
Phone: 631 288 5133
E-mail: doallapp@optonline.net
Served aboard the Fiske: January 1964 - October 31, 1967
Retired career military: November 6, 1969
Children: David
Grandchildren: Sebastian
I had a great time! I have a copy of the 1966 Cruise Book. Around The World and Africa Cruise 1967.
JAMES J. KONOPACKY, YN3
Wife: Joyce
6486 W. Torrington Ct.
Crystal River, FL 34429
Phone: 352 563 0908
E-mail: jimkono32@tampabay.rr.com
Served aboard the Fiske: 1953 - 1955
Children: Deborah, Marcia
Was a great ship with a great crew.
J. MARK KOREY, RM2
"Mark"
Wife: Diane
117 Stephenson Ave.
Middlesex, NJ 08846
Phone: 732 752 7567
E-mail: jmkorey@hotmail.com
Served aboard the Fiske: 1974 - 1977
I was a member of the SelRes crew when the ship was home ported at the Military Ocean Termina Bayonne (MOTBY) in Bayonne, NJ. We were the only ship in the squardron, and as far as we know, the fleet, that had an underway watch section composed entirely of Reserve RM's. I was the watch supervisor and had Ken Ebers, Ed Woolsey, and (I think) Ben Baily in my section. We owe that to Chief Joseph Valinotti, also a member of your organization.
JOHN VAN KOUWENBERG, SOG3
"Van"
Wife: Sharon
#36 20801 Woodward Ave.
Manteca, CA 95337
Phone: 209 823 6067
E-mail: jvk@caffetrieste.com
Served aboard the Fiske: November 1962 - April 1964
Retired military: February 1994
Children: Victoria, John
Grandchildren: Rebeca, John, Nicholas
I reported on board the Fiske by helicopter from the Enterprise during the Cuban Crisis and enjoyed my stay on board through some of the Fram II in Brooklyn Navy Yard. The Med Cruise was a highlight of the tour. I left the Navy in October 1964 and re-enlisted in 1978 as a TAR and retired at Miramar, San Diego in February 1994 as a 1st Class Storekeeper. I have moved back and forth across the country and am now the Controller for Caffe Trieste superb Coffees in San Francisco. My wife and I just celebrated 38 years of marriage.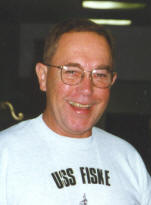 JEFFREY F. KOVITE, SOG2
113 Butkus Drive, Unit 2
Myrtle Beach, SC 29588
Phone: 703 201 2892
Served on the Fiske: 7/59-8/61
Children: Nicole & Gavin
STEPHEN KRAYNAK, RDSN
"The Crusher"
1120 7th Avenue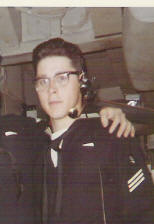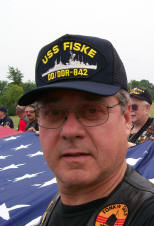 Watervliet, NY 12189
Phone: 518 273 6969
steve.kraynak@juno.com
Served on the Fiske: November 24, 1964 - November 10, 1966
During my service on the Fiske I was privileged to see many things and places. I will always think fondly on those times and the great shipmates I spent time with.
FRED C. KROPP, QM3
"Fred"
3653 La Casite Ave., Apt. 204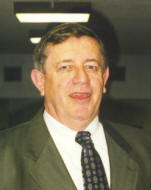 Traverse City, MI 49684-4657
Phone: 231933 9732
Served on the Fiske 12/55-10/57
Children: Katherine, Thomas, MaryAnn, Kevin, & Patrick
5 Granddaughters & 2 Grandsons
WILLIAM KUHN
Wife: BJ
309 Ogden Road
Wenonah, NJ 08090
Phone: 609 358 1338
DANIEL KURINZI, RDSN
Wife: Marie
655 Norwood Ter.
Elizabeth, NJ 07202
Phone: 908 351 6417
E-mail: dankurinzi1@aol.com
Served aboard the Fiske: January 1960 - January 1962
Children: Daniel, Thomas
Grandchildren: Daniel, Matthew, Ray, Brian, Willow Ann, Kate Marie, Amanda
Boarded the Fiske as a USNR for two years active duty. Got into the Radar Gang and all I remember was painting. Ha Ha. I did a Med Cruise and Hamburg, Germany. What memories!
Back Topside
RICHARD LA BELLE
"Dick"
Groveland, MA
My name if Richard (Dick) LaBelle RM2, and I served on the Fiske during
1955, 1956, and part of 1957 before being transferred (at sea) to the Willis A Lee.
I frequently talk about my years on the Fiske, the great crew and interesting experiences.
Leaving the navy in 1958, I entered college and retired four years ago after
having taught middle school for thirty-five years. I have been married to my
teacher wife for thirty-nine years and currently live in Groveland,
Massachusetts.
E-mail RLAB990055@aol.com
WILLIAM LAUX, Ensign
"Bill"
Wife: Patricia
3638 Elderberry Place
Fairfax, VA 22033-1214
Phone: 703 787 0712
E-mail: wjlaux@verizon.net
Served aboard the Fiske: September 1952 - May 1953
Retired military: June 30, 1978
Children: Scott
I was on the pre-commissioning detail at the Boston Navy Shipyard, Charlestown, MA, in the fall of 1952. Re-commissioning Plank-Owner of DDR842. Shakedown cruise to Guantanamo Bay, Cuba. Left the ship in Boston, in May 1953, to go to flight training in Pensacola. Career as Naval Aviator, retired as CDR, USN.
SALVATORE LAVALLE, SM3
"Sam"
Wife: Alice
13016 Creekside Dr.
Homer Glen, IL 60491
Phone: 708 301 2917
E-mail: bigvito8@comcast.net
Served aboard the Fiske: Mar 60 - Apr 62
Children: Salvatore III, Anthony, Daniel, Jennifer
Grandchildren: Joseph, Alex, Rachel, Ava
I will never forget the guys in the Signalman/Quartermaster gang. We did have a lot of great times together, even when it was bad it was good.
EARL LEACH, ET2
Wife: Keiko (deceased)
1188 NE 27th St., Unit 85
Bend, OR 97701-9512
Phone: 936 328 1563
E-mail: earlleach@mac.com
Served aboard the Fiske: August 1950 - March 1953
Children: Lois, Patricia, Sonia
Grandchildren: Heather, Christopher
I enjoyed every minute of my time aboard and especially the time spent in the shipyard (1952) while the ship was being converted from a DD to a DDR.
LAWRENCE LEHMANN, FN
101 Hibbard, Lot 101
Manchester, MI 48158
Phone: 734 428 0646
E-mail: llehmann09@comcast.net
Served aboard the Fiske: May 1969 - February 1970
Retired career military: May 5, 1970
Children: Athena
CHARLES LESTER, FT2
"Chuck"
Wife: Phyllis
14 Christina Court
Columbia, IL 62236
Phone: 618 281 6492
E-mail: lester@htc.net
Served aboard the Fiske: January 1952 - November 1953
Retired from the military: November 1953
Children: Brenda, Jeff, Pam
FRANK LEWANDOWSKI, SN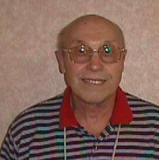 "Ski"
Wife: Mary
45 Middlesex Dr.
Fredonia, NY 14063
Phone: 716 672 2202
E-mail: lewpar@netsync.net
Served on the Fiske: Sept 52 through Dec 54
Children: Elizabeth, Zwolak
Grandsons: Alex and Matthew
CHARLES LIBSCOMB
200 Main Street
Bennington, VT 05201-2103
Phone: 802 447 7830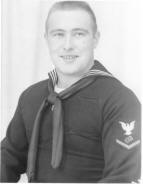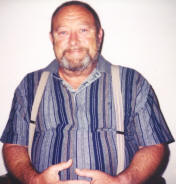 MAX LINDSEY, ET3
Wife: Lucille
1630 Yulan
Springfield, MO 65803
Children: Mark Allen, Debbie Kay
Two granddaughters
Served on the Fiske: Feb 1957 to May 1959
Email:lucillel5@mchsi.com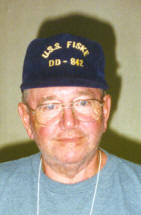 JOSEPH LITTLE, RD3
Wife: Harriet
636 Hill Rd.
Lake Placid, FL 33852
Phone: 941 699 1236
Served on the Fiske: 1951-1952
WILLIAM LOENING, BMSN
"Bill"
Wife: Jo-Ann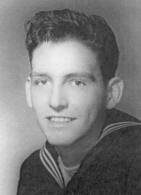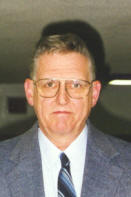 15406 Amberbeam Blvd.
Wintergarden, FL 34787
Phone: 407 614 3469
E-mail: wloening@cfl.rr.com
Served on the Fiske: 2/62-11/65
Children: Lorraine, William Jr.
Grandchildren: Jason, Ethan, Michael
Retired from CON EDISON after 39 years.
I wasn't crazy about the Navy, but if I had my life to live over, I would still join the Navy. It gave me a set of values and a work ethic that I had my whole life.
ROBERT LoFASO, RM3
1163 Chedworth Circle
Mahwah, NJ 07430
Phone: 845 216 4975
E-mail: robertllofaso@gmail.com
Served aboard the Fiske: September 73 - June 76
We were stationed in Bayonne, NJ at the Army Base. We trained reserves.
ALEXANDER SCOTT LOGAN, RAdm
"Scott"
Wife: Susan
984 Oyster Court (Mail: PO Box 1489)
Sanibel, FL 33957
Phone: 239 395 3992
E-mail: ascottlogan@yahoo.com
Served aboard the Fiske: October 1960 - December 1961
Career military retirement: December 31, 1993
Children: Kent, Lance
Grandchildren: Lauren, A.J., Lily, Zach
For a period of time in the Med, the uniform for underway refueling was Service Dress Blues. No dry cleaning so the salt-encrusted Blues got really bad! Remember ceremony on the fantail to throw Blues overboard as we left the Med and sailed by Gibraltar. Interesting what we remember from 48 years ago!!
DONALD LONG, PN2
Wife: Maria
410 E. Maple Ave.
Mundelein, IL 60060
Phone: 847 702 6078
E-mail: dlong53@msn.com
Served aboard the Fiske: 1978 - 1980
Children: Josh, Angie, Marlene, Miriam, Kevon
8 Grandchildren
With a few exceptions, probably the greatest group of people I had the pleasure to hang with. Hope everyone is doing good.
CHARLES H. LORZING, RD3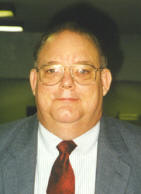 "ZING"
Wife: Louanne
1128 Kirkwall Drive
Copley, OH 44321-1729
Phone: 330 666 2329
E-mail: chl@roadrunner.com
Served on the Fiske: 2/65-9/68
Children: Jessica, Peter, & William
Grandchild: Trey and Owen
FRED LUKE, MMFN
Wife: Hilda
7934 Cyclamen Way
Buena Vista, CA 90620
Phone: 714 739 0282
E-mail: fredluke@sbcglobal.net
Served aboard the Fiske: 1949 - 1952
Retired career military: June 1971
Children: Keith, Larry, Cheri, Terry, Charles
Grandchildren: Andrew, Jessica, Mark, Grace
Served aboard the Fiske when it went to Korea.
Back Topside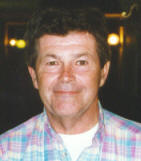 ROBERT C. MABE, ET2
"Bob"
Wife: Leola
11 Mt. Hamilton Ave.
Los Altos, CA 94022
Phone: 650 941 6534
Served on the Fiske: 11/56-5/59
Historian for the USS Fiske (DD/DDR 842) Association.
HOWARD G. MACDONALD, BMSN
"Mac"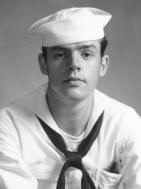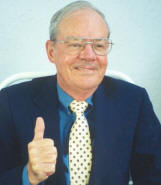 Wife: Edie
P.O. Box 1235
Elk Grove, CA. 95759
Phone: 916 685 6885
E-mail: ediemac1@msn.com
Served on the Fiske: 1949 - 1951
I was aol in Hawaii in '51 when Fiske left without me. How could they! Re-joined Fiske in Sasebo, Japan!
GEORGE MAKINEN
4000 E. Fletcher F208
Tampa, FL 33613-4817
Phone: 813 977 0299
ELMER MAKINS, BMSN
"elm-o"
Wife: Yvonne
840 Capitol
Lincoln Park, MI 48146
E-mail: downriverman@comcast.net
Served on the Fiske: September 26, 1969 - April 1, 1970
Retired military: May 26, 1974
Children: Jamie
Grandchildren: John
JOHN MAKINSON, LTJG
2320 Carroll Park South
Long Beach, CA 90814
Phone: 562 433 0899
E-mail: johnrufwtr@yahoo.com
Served on the Fiske: June 1965 - June 1967
Retired military: June 1984
Children: Ann
I loved my experience on the Fiske. My first job, and it was a dozy. I was the Supply Officer during our cruise to Viet Nam. It was real early in the war and supply OPS was pretty primitive. I remember we were bombarded by VN shore batteries that the Navy never acknowledged officially. It happened because I saw this huge shell tumbling end over end as it splashed in the water in front of us and then another in back of us and the CO skedaddled out of there at full speed. I retired as a Commander, SC, UNSR and am very grateful for the pay and benefits now.
In January 2008 I was diagnosed with prostate cancer and it is presumptive to be caused by the toxins we were exposed to. The VA hasn't paid and is fighting this!!
STEVEN MAKO, DC1
6581 Betty Ave.
Cocoa, FL 32927
E-mail: makosteven@hotmail.com
Served on the Fiske: June 1978 - February 1979
When I reported on board the Fiske it was stationed in Bayonne NJ at a US Army munitions depot. My favorite memory was going up the Hudson to West Point for the Army Navy game. She was my first ship and I was a Hulltech Fireman Apprentice.
WILLIAM MALIN, BT3
Wife: Sharon
5317 Marlinton Drive
Virginia Beach, VA 23462
Phone: 757 962 2040
E-mail: wmalin58@aol.com
Served aboard the Fiske: September 15, 1975 - June 5, 1980
Retired military: June 5, 1980
Children: Samantha, William, Cathleen, Sharon
Grandchildren: Austin, Maia, Christin
I remember my days on the USS Fiske very well. I can think of some great times and not so good times: like the storm we went through in 1967 going to Boston. Our time in Cuba when BT's were falling out left and right because of the heat exhaustion. Coming back from PR and pulling into Bayonne with only 8% total fuel on board. The hard times are what I remember most. The people I remember: Pritcher, Hughbert, Raney, Bell, Bellis, Kojac, Edmouns, Tromley, Fransworth, Ellis, Molander, Swan, Stricker, Hubbs (sorry to hear of this death), Michaels, Fletcher, Archabald and just so many more. Anyone that would like to reminisce please call or email me at 757 438 3093 or wmalin58@aol.com
ROBERT MALONE, LCDR
"Bob"
Wife: Barbara
13507 Queensbury
Houston, TX 77079
Phone: 866 538 8754
E-mail: bob@queensburygroup.com
Served aboard the Fiske: June 15, 1953 - June 30, 1955
Children: Shawn, Bruce, Lee, Beau
Grandchildren: Molly, Chapman
I served as "C" Division Officer and Communications Officer during Operation Mariner and two Med cruises under Captain's Vail and Sweeney.
JAMES MAMMARELLA, ENFN
"Mammy"
Wife: Rosemary
32 Upper Valley Road
Christiana, PA 17509
Phone: 610 593 5277
E-mail: bigmeatball1953@yahoo.com
Served aboard the Fiske: November 6, 1972 - October 1975
Children: Nicole, Phillip, Steve, Deidre
Grandchildren: Ashley, Abby, Austin, Maddy
Made a six month MidEast cruise out of Newport, RI from November '72 until July '73. The ship went Reserve in November 1973 at which time was homeported in Bayonne, NJ. Made a three month Reserve Med Cruise in '74. Spent most of my time on board assigned to the forward engine room.
JOEL MANN, BT2
Wife: Mary
Canton, MA 02021
E-mail: jmmann1038@msn.com
Served aboard the Fiske: 1968 - 1971
Chlildren: Marlene, Matthew, William, Aaron
Grandchildren: Jakob, Lukas
PHILIP E. MARCH, BM2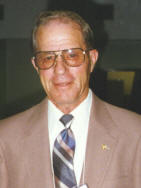 "Phil" or "Boats"
Wife: Irene
20 Powderhorn Place
Mt. Bethel, PA 18343
Phone: 610 588 8352
Served on the Fiske: 10/47-10/51
Children: Vickie, James, & Laurie
2 Granddaughter & 3 Grandsons
HURSHALL MARSHALL
"Hursh"
Wife: Alma
115 Christy Drive
Greenwood, IN 46143
Phone: 317 882 2023
E-mail: almajmarshall@msn.com
Served on the Fiske: Early '49 - Late '51
Children: Larry, Teresa, Gary
Grandchildren: Allyn, Katlyn, Jason
(Information submitted by son, Gary Marshall. See Member Letters and E-mails page for an E-mail from Gary. 3/11/02).
DOUGLAS MARTIN, ETR3
1150 Hillcrest Drive
Xenia, OH 45385
Phone: 937 375 8655
E-mail: dlmartin@woh.rr.com
Served aboard the Fiske: April 1966 - January 1970
Children: Staci and Brent
Grandchildren: Evan and Ryan
The Fiske was a significant experience with some great shipmates, both on board and on shore.
W.C.S. MAYS III, LTjg, DCA, MPA
"Skip"
Wife: Fran
710 Perry Hill Rd.
Coventry, RI 02816
Phone: 401 392 8400
E-mail: skipmays@neastgroup.com
Served on the Fiske: July 1966 - June 1968
Career military retirement: October 1, 1996 as Captain
Children: Will, Chris
Fond memories of the Med, Africa, Persian Gulf, Red Sea, and Gitmo
DANIEL McCRAY, QM3
Wife: Lillian
14957 SW 112th Circle
Dunnellon, FL 34432
Phone: 865 617 1665
E-mail: castingsales4you@gmail.com
Children: Kimberly, Dana
Served on the Fiske: Sep 66 - Feb 68
Served on the Fiske during the Africruse, 1967. Still in touch with J.D.Harrell. Was transferred to the USS Talbot (DEG4) in 1968.
W. L. McCULLOUGH, BT3
"Mac"
Wife: Lois
1965-1967 MADE ROUND THE-WORLD-CRUSE TO VIET NAM 1966.
Retired military: 1986 U.S.N.
CARL McDANIEL, TM3
"Mac"
Wife: Margie
1737 Rainey Road
Macon, GA 31220
Phone: 478 972 2682
E-mail: sofkee40@bellsouth.net
Served aboard the Fiske: August 1965 - November 1966
Children: Michael
Grandchildren: Ethan, Cooper
Only on her for a short time: it was the Viet Nam Cruise. As with anything, there were good times and bad. I did meet some great shipmates, some I'm in contact with now. I think about the things that hapened all the time and most memories are pleasant.
WILLIAM R. MC INTYRE, BT2 (Deceased)
Wife: Pam
101 Park Ave.
Boonville, NY 13309
Phone: 315 942 4091
E-mail: wrmcintyr@twcny.rr.com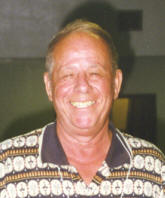 Served on the Fiske: 1955 - 1959
PAUL L. MEASE, YNSN
244 Shady Lane #40
El Cajon, CA 92021-7160
Phone: 619 440 1353
Served on the Fiske: 5/49-??
Retired military: 5-30-1990
Selected for WO-1 USNR Oct 1965, Permanent CWO-4 Oct '73, Recalled to active duty Jan '51 - Hdgtrs ComNine, G. Lakes, Writer to Chief-of-Staff - Active Duty 1985-1988@ NMPC - 13 & Commander Naval Reserve Personnel Center New Orleans.
JAMES L. MELVIN, ETN2
"Ace"
1415 Alton Woods Drive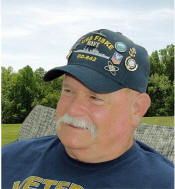 Concord, NH 03301
Phone: 603 219 0625
E-mail: MELVINJL@yahoo.com
Served on the Fiske: Sept 67 through Feb 69
Retired as the manager of the Sonobuoy Quality Assurance Test Project in August 2005.
Naval Surface Warfare Center, Crane, IN
PHILIP MEYER, MM2
Wife: Judy
204 Bryant Road
Buckfield, ME 04220
Phone: 207 336 2287
Served on Fiske: Jun 78 through Decommissioning
Children: Christopher, Laura
PHILIP R MICELI, BMSN
"Boats"
Wife: Cheryl
14527 Dublin Dr.
Carmel, IN 46033-7763
Phone: 317 571 9880, Cell: 317 444 7272
E-mail: philipmiceli@sbcglobal.net
Served on the Fiske: Mar 1961 (Med) thru August 1962.
Retired Military: August 1965
Children: Beth Ann, Anna Marie, Salvatore, Nicholas
Grandchildren: Bradshaw, Brandon, Philip, Alexander, Dominic, Andrew, Gabriella
I was the Helmsman during General Quarters, and the Special Sea Detail, including Project Mercury space shuttle recovery of the "Chimps" in November 1961. Rough seas and many good times on the 1961 Med Cruise. I was "Highline" on the 21st birthday, 8/25/1940, to the USS Salmone, AO, Oiler for TAD to Newport, RI, then back to the Fiske after leave on arrival.
I was on 6 Tin Cans, but the Greyhound of the Seas was my home away from home.
CARL MILLER, E3 QMSN
"Spiderman"
Wife: Cecelia
9532 Oakbranch Way
Nottingham, MD 21236
Phone: 419 529 7534
E-mail: cbmiller212361948@yahoo.com
Served aboard the Fiske: June 1972 - June 1974
Children: Shannon Larrimore
Grandchildren: too many to name
Was on board til the Fiske was sold. Thank you and smooth sailing.
ERNIE MILER
"Ernie"
Bethlehem, PA
E-mail: ernie643@hotmail.com
Served aboard the Fiske: 1977 - 1980
Children: Crystal, Ashley
Grandchildren: Aidan, Konner, Keagan, Arion
Great times with a gread crew.
MICHAEL MILLER, SH3
"Mouse"
Wife: Vilma
193 Tn St POB 21
Caryville, TN 37714
E-mail: airbrush50@aol.com
Served aboard the Fiske: July 3, 1967 - December 5, 1970
Children: Frank, Nina, Suzanne, Ferdinand, Selina, Lilyann
Grandchild: Cheyenne
I loved that ship. Never got into so much trouble as when I was on the Fiske. Of course I was a 17 year old, wet behind the ears. But I learned fast, and grew up fast, and I got to see a lot of things that I wouldn't have. She was a steamer.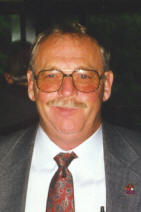 DONALD G. MILLIGAN, QMSN
"Millie"
Wife: Joan
139 Crestwood Dr.
Cheektowga, NY 14225
Phone: 716 837 2167
E-mail: Shout4@aol.com
Served on the Fiske: 12/55-11/57
Children: Tim, Thom, & Maureen
2 Granddaughter & 3 Grandsons
Don says "GO BILLS ! ! !"
ROBERT MITCHELL, SM1
"Mitch" "Flags"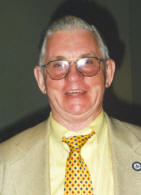 Wife: Carolyn
6 Marjorie Drive
Saratoga Springs, NY 12866
Phone: 518 587 7935(H), 518 8844115(W)
Served on the Fiske: 12/67-7/70 Retired 6-30-1973
Children: Lisa, Robert, & Glen
1 Granddaughter
Director Saratoga County Veterans Agency Ballston Spa, NY 12020.
TOM MOFFATT, QMSA
"The Leprechuan"
Wife: Connie
4232 177th Place SW
Lynnwood, WA 98037
Phone: 425 787 9435
E-mail: bsu1mst2@comcast.net
Served aboard the Fiske: 1964 - 1966
Retired from the military: 1992
Had fun driving division officers out of their mind and running with Spankie and QM Gang.
MARK MOLANDER, E1
"Mo"
10 Greenwood Ave.
Baltimore, MD 21206
Phone: 410 661 2626
Served aboard the Fiske: 1978 - 1980
CARL H. MONTGOMERY, BT3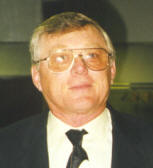 "Monk"
Wife: Dolores
321 Stockham Avenue
Morrisville, PA 19067
Phone: 215 295 8734
E-mail: deecarl204@aol.com
Served on the Fiske: 9/61-6/64 Retired 1-31-1981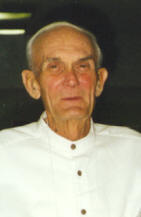 RALPH E. MOORE, MMC
Wife: Noreen
711 Watersedge Street
Englewood, FL 34223-6008
Phone: 941 475 4806
Served on the Fiske: 6/52-10/57 Retired 6-15-1962
KENNETH MORGAN
DUWAYNE MORGANSON, FT2
"Morgie"
Wife: Patricia
10 Sadler St.
Windsor Locks, CT 06096
Phone: 860 623 6574
E-mail: dmorganson@cox.net
Served aboard the Fiske: December 1959 - April 1962
Children: Kevin, Jody, Michelle
Grandchildren: Chris, Sarah, Trica, Karissa, Kayla, Nick
Would like to contact Norm Bauhers and Squirrel Freeman. It was a great ship that never stopped. Even though we never did pick up the Monkey.
GLENN MORRISON, MM2
Wife: Cindy
265 Greenview Road
Yardley, PA 19067
E-mail: captnavigator2@aol.com
Served aboard the Fiske: July 1973 - September 1976
Served in Bravo 4.
JERRY MOSELEY, YN3
"Mose"
Wife: deceased
4325 Crow Rd., Apt. 232
Beaumont, TX 77706
Phone: 409 347 1233
E-mail: jmoseley1@nycap.rr.com
Served aboard the Fiske: February 1962 - April 1966
Came aboard the "Old-Girl" in Mayport, FL. I came aboard the day Walker, GMG2 cut the depth-charge racks off her, and we started to steam up to the Brooklyn Navy Yard for FRAM conversion. This was the finest Tin Can in the US Navy, bar none. I was weapons Yeoman my whole time aboard.
DONALD MOUNTS, EM3
Wife: Gail
4730 Logan Arms Drive
Youngstown, OH 44505-1217
Phone: 330 759 2047
E-mail: dmounts@att.net
Served aboard the Fiske: October 1962 - August 8, 1965
Children: Jeff, Susan
Grandchildren: Nicholas, Jessie, Grace
Transferred to Fiske during Cuban Blockage. Was flown to Cuba, then to the Enterprise, then flown to Fiske by helicopter. Was aboard for FRAM in Brooklyn.
GARY C. MUELLER, FTG3
Wife: Carol
17 Pinta St.
Ormond Beach, FL 32176-3538
Phone: 386 256 5088
E-mail: walkabout2@outlook.com
Served aboard the Fiske: 1964 - 1968
WARREN MULDOON, RMSN
1126 Lawrence St.
Lowell, MA 01852
Phone: 508 354 7067
Served aboard the Fiske: 1953 - 1955
I was aboard when P. P. Vail, from New Orleans, was the captain.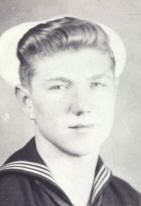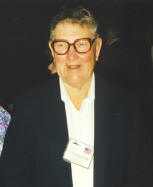 CLIFFORD J. MYERS, BT1
"C.J."
Wife: Barbara
53 Old Fort Rd.
Newport, RI 02840
Phone: 401 847 8972
Served on the Fiske: 9/52-4/55 Retired 6-30-70
Children: Robert, Michele, & Barbara
1 Granddaughter & 1 Grandson
Cliff was one of the members who formed the 1st reunion at Newport, RI. George Post was the other person who helped.
Back Topside
JOHN NALDRETT, STG3
4030 Couger Lane
Garfield, GA 30425-4720
Phone: 912 531 2678
Served aboard the Fiske: 1966 - 1968
JOHN HAROLD NELSON, TMSN
"Jack"
Wife: Joan
R1, Box 395
California, Kentucky 41007
Phone: 859 635 4222 Cell: 859 743 3133
Served on the Fiske: 11/48-2/52
Children: Jack, Kim, Janice, Rick, Vickie, & Cathy
16 Granddaughters & 4 Grandsons
3 Great-Grandchildren
THOMAS NEVITT, QMC
Wife: Ann-Marie
9 Lark Lane
Tiverton, RI
Phone: 401 816 6814
E-mail: tmnev@yahoo.com
Served aboard the Fiske: June 1973 - September 1976
Military retirement date: April 1, 1983
Children: 10 children
Grandchildren: 13 grandchildren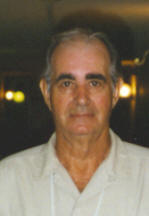 CHARLES NICHOLSON, BT1
"Larry"
Wife: June
1352 Northside Road
Elizabeth City, NC 27909
Phone: 252 771 5084
E-mail: nickjune@adelphian.net
Served aboard the Fiske: 1962 - 1967
Children: Charles, Lori, Mark, Matthew
Grandchildren: Courtney, Rachel, Matthew, Jacob, Amy
The best ship in the Navy. I left the Fiske for duty on board the USS Arcadia. Was back two weeks later begging to get back aboard the Fiske. I actually loved this ship.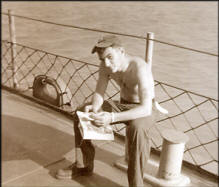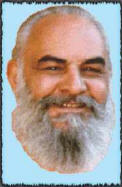 LOU NIGRO, ETR2
Wife: Vicki
Phone: 928 649 1868
E-mail: kw7h@commspeed.net
Served aboard the Fiske: 9/56-1/60
Had a great bunch of ET's to serve with, enjoyed working with all of them!!




JIM NORDSTROM, QMC
Wife: Marsha
32 Mitchell Avenue
West Caldwell, NJ 07006
Phone: 973 226 8544
E-mail: jmar32@comcast.net
Served aboard the Fiske: March 15, 1974 - February 23, 1980
Children: Jennifer, Matthew
Second FRAM destroyer I served on. Was on the USS Dyess (DD880) in the Regular Navy. Enjoyed many Reserve Cruises on the Fiske. Most notable was Mardi Gras in Mobile, AL. I also made Chief on her in 1979 and went through initiation during a Norfolk Sea Detail. Good Ship, Good Crew.

Back Topside



WILLIAM J. O'DONNELL, BMSN
"OD" "Skip"
Wife: Barbra
17 Vogel Way
Greenwood Lake, NY 10925
Phone: 845 477 3243
E-mail: kffk01@optonline.net
Served on the Fiske: 11/64-11/66
Children: Heather-Lee, & Brandi
Grandchildren: Samantha, Joshua, Alexis
It was a great ship with the best crew ever. The cruise around the world was a great experience. Would I do it again, yes I would.

CHARLES J. O'CONNELL, FCC
P. O. Box 1612
Ronkonkoma, NY 11779
Phone: 347 554 1199
Served aboard the Fiske: October 18, 1965 - October 25, 1967
Retired from the military: August 12, 2000

TERRY OLDHAM, RM2
Wife: Susan-Jean (deseased 1984), Georgia Ann (deceased 2012)
12149 Nest Court
Grand Island, FL 32735
Phone: 352 357 7416
E-mail: toldhamkh6mt1@juno.com
Served aboard the Fiske: January 1, 1966 - April 1968
Retired from the military: April '69
Children: Michael
Grandchildren: Peyton, Blake, Aidan
The most enjoyable period of muy life. Serving in Uncle's Canoe Club, seeing the world and getting paid and fed at the same time. We had a "super" crew on board who acted as ONE FAMILY when the times got TUFF!

RON OLESEN, RMCS
Wife: Paula
1806 E. Russell Road
Edinburg, TX 78541-8692
Phone: 956 792 0137
E-mail: repo@direcway.com
Served aboard the Fiske: September 10, 1976 - November 16, 1977
Arrived aboard Fiske while undergoing repairs and inspection at Todd Shipyard in Brooklyn. Fiske was home ported in Bayonne, NJ and scheduled for overhaul in Boston. Unfortunately, the Boston shipyard had been closed and they sent us to a bicycle repair shop that had never worked on a man of war before. They cut steam lines and left us without heat in the berthing spaces. We ate off ship and froze in the Boston winter. Ended up as the SEA, Ops Chief, CINC communications, ESO, 3M coordinator and stuff.

We got lost in the Bermuda triangle en route to an operation and then to Bermuda. The ride from Bermuda almost got us sunk in rough weather with little fuel and fresh water. Made for long days.

Fair winds and following seas shipmates.

Please feel free to e-mail me at repo@direcway.com

JIMMY OLIVER, EN2
"Big O"
Wife: Neola
3518 D Street
Panama City, FL 32404
Phone: 850 785 0858
E-mail: jwolno@comcast.net
Served aboard the Fiske: April 22, 1962 - January 11, 1966
Children: Clifford, Brenda Sue
I have many fond memories of the time I served on the Fiske. Mostly the men that I served with: Baker, Bires, Bailey, Big Dave and many others!!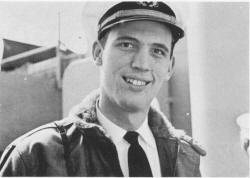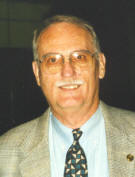 GEORGE ORR
Wife: Joanne
2601 Wilshire
Oklahoma City, OK 73116
Phone: 405 843 3808
E-mail: goclocks48@att.net
Served on the Fiske: Jun 53 to May 56.
I was Damage Control Assistant and then Engineering Officer during those three years.


Back topside